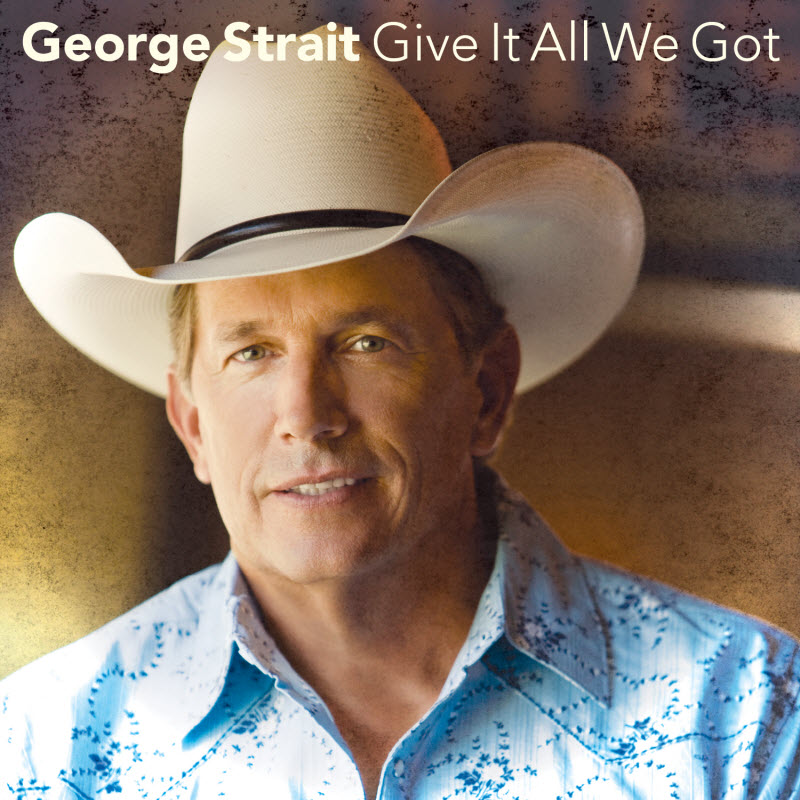 George Strait's new single, "Give It All We Got Tonight," will be released October 29, 2012. Written by by Tim James, Phil O'Donnell and Mark Bright, Give It All We Got Tonight is the first single from George's forthcoming new album.
"The song has a very unusual melody and very cool phrasing, which I've always been drawn to," George said.
George Strait's The Cowboy Rides Away Tour kicks off in Lubbock Texas on January 18, 2013.

George Strait – Give It All We Got Tonight lyrics:
July moonlight shines
Your pretty little head on my shoulder
Pull over on the side of the road
Oh my God, you're something
Like nothing I've ever seen
If I'm asleep girl, let me dream
Baby fall into my kiss
It should just happen like this
Trust it so much that there's no one else but us and
This moment that says it's so right
'Cause that's all we have in this life
Drink up this love, baby, give it all we got tonight
Summer honeysuckle
Leaking through a rolled down window
We both know when that seat lays back
Anything can happen
So imagine it'll never end
Just close your eyes and you can see that we are where we're meant to be
Baby fall into my kiss
It should just happen like this
Trust it so much that there's no one else but us and
This moment that says it's so right
'Cause that's all we have in this life
Baby, drink up this love, give it all we got tonight
Give it all we got tonight
Baby fall into my kiss
It should just happen like this
Trust it so much that there's no one else but us and
This moment that says it's so right
That's all we have in this life
Drink up this love, c'mon, give it all we got tonight
Give it all we got tonight