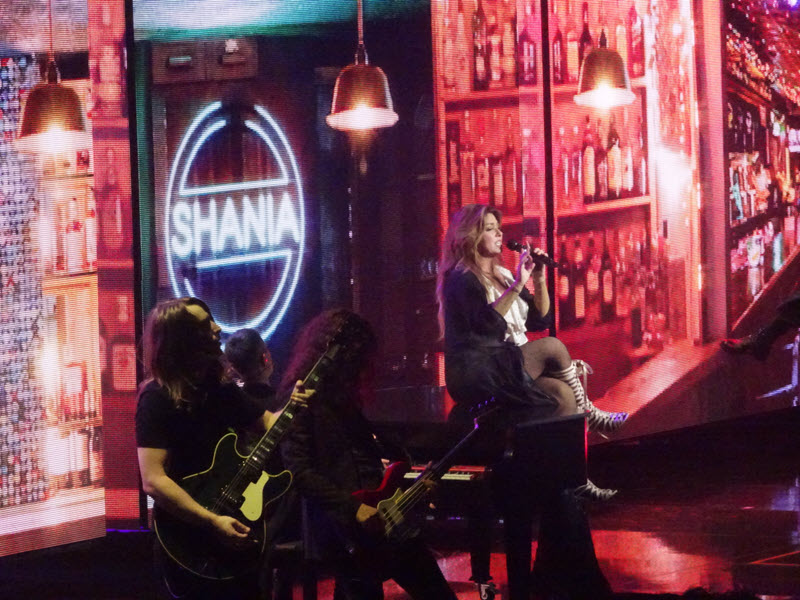 The ladies of country music are known for being trailblazers and hustlers when it comes to their careers and music. We truly believe there is no exception to this! When ACountry thinks of leading ladies in country music, there are a few women who immediately pop up. Dolly Parton, Patsy Cline, and another one of our personal favorites: Shania Twain! A country icon, her albums gained critical acclaim and huge radio play, as well as stamping her spot in pop culture (Man! I feel like a woman 😁).
We could spend all day talking about Shania Twain and her impact on country music, but today we are going to focus on her album, 'Come On Over'. It has been 25 years since this game-changing album graced our ears and these songs are still as fresh and groovy as ever. ACountry is breaking down the top three songs from a project that has no skips: 
3)  "That Don't Impress Me Much"
This song makes it into our top three for a few reasons. First, this song has some of Twain's most iconic adlibs to date. A rocket scientist? Lame. Brad Pitt? Also lame. Twain makes it perfectly clear that it isn't about who you are or what you own – it's how you treat your partner. Second, this song's replayability is absurd. It truly never gets old, but it might make you feel old after dancing to this infectious beat! 
2) "When"
This song is one of the best break-up songs of all time. A bittersweet tale of an ending relationship and the understanding that it won't work unless something completely shifts in the world. Twain shows off her voice on this song, with incredible vocals that you can't help singing along to. A truly underrated track from this album, it is a no-brainer that it would make the top three. 
Honorable mention) "Man! I Feel Like A Woman!"
How could we not include the first track off of this stellar project? The sass? The embodiment of Shania Twain as an artist (at this time!) can be heard on this iconic single. 
1. "Don't Be Stupid (You Know I Love You)" 
This easily is our number one on our analysis of the top three songs from her 1997 project. We often see Twain show us a more nonchalant attitude in her music towards men, but on this track we see Twain sing for her beau with incredible prowess. Also – "Cool". If you know, you know! 😁
What do you think of our analysis of the top three songs? Did we nail it? Are we so far off that you don't even have time to tell us how wrong we are – but you will anyway? Tweet us your opinion here, let us know your favorite song on Facebook here, and follow us for Country Music memes on our Instagram here. Thanks for following along with us and we will catch you next time!