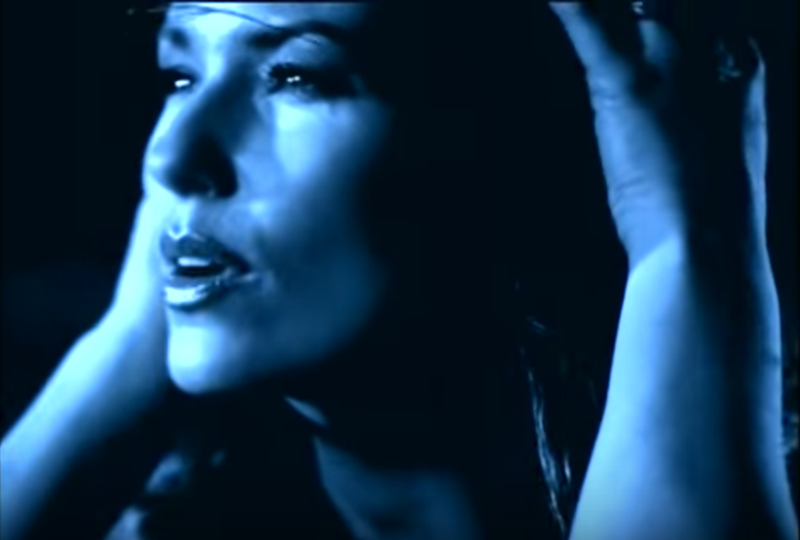 Whether you're swimming in a bouquet of roses or want to dropkick every teddy bear you see, there's no denying that love in in the air today. Regardless if you're single and lovin' life or happily hitched, you can't argue that country music doesn't boast some of the greatest love songs of all time. Narrowing it down to five was a tough task, but here are our timeless favorites.
1.) Forever and Ever, Amen – Randy Travis
Loving Lyrics:
Oh, baby, I'm gonna love you forever
Forever and ever, amen
As long as old men sit and talk about the weather
As long as old women sit and talk about old men
If you wonder how long I'll be faithful
I'll be happy to tell you again
I'm gonna love you forever and ever
Forever and ever, amen
This song won a Grammy for Best Country song in 1988. Randy Travis' Always & Forever album also landed in the No. 1 spot and sold more than five million copies. The tune is upbeat, fun, and is truly the epitome of timeless and non-conditional love.
2.) Remember When – Alan Jackson
Loving Lyrics:
Remember when we said when we turned gray
When the children grow up and move away
We won't be sad, we'll be glad
For all the life we've had
And we'll remember when
Our hearts melt at Jackson's genuine and outright love for his wife Denise in his songs. This song outlines the couple's love from their early dating years detailing young love, life, death, separation, and unconditional love. We dare you to watch this video without a box of tissues. It's guaranteed to leave you a little misty.
3.) Through the Years – Kenny Rogers
Loving Lyrics:
Through the years, when everything went wrong
Together we are strong
I know that I belong
Right here with you, through the years.
Released over 30 years ago, Roger's "Through the Years" remains one of the most epic country ballads of all time. This instant classic reminds us that no relationship is perfect and it's actually the trials and tribulations that make us all stronger in the end.
4.) Could I Have This Dance – Anne Murray
Loving Lyrics:
Could I have this dance for the rest of my life
Would you be my partner every night
When we're together it feels so right
Could I have this dance for the rest of my life
Originating out of the film, Urban Cowboy, Murray's classic chart-topper is about finding that special someone to dance with every night for the rest of your life. Even if you haven't found that special someone, it's a great reminder that that person is out there and to keep your standards high until they come around.
5.) You're Still the One – Shania Twain
Loving Lyrics:
You're still the one I run to
The one that I belong to
You're still the one I want for life
(You're still the one)
You're still the one that I love
The only one I dream of
You're still the one I kiss good night
Can you believe that this song is almost a decade old? It was released on Valentine's Day in 1998? Twain's crossover hit topped the charts and earned her two Grammys. Although she split from the song's co-writer in 2010, Twain's song will remain timeless and signify love that conquers doubt and rises above all challenges.