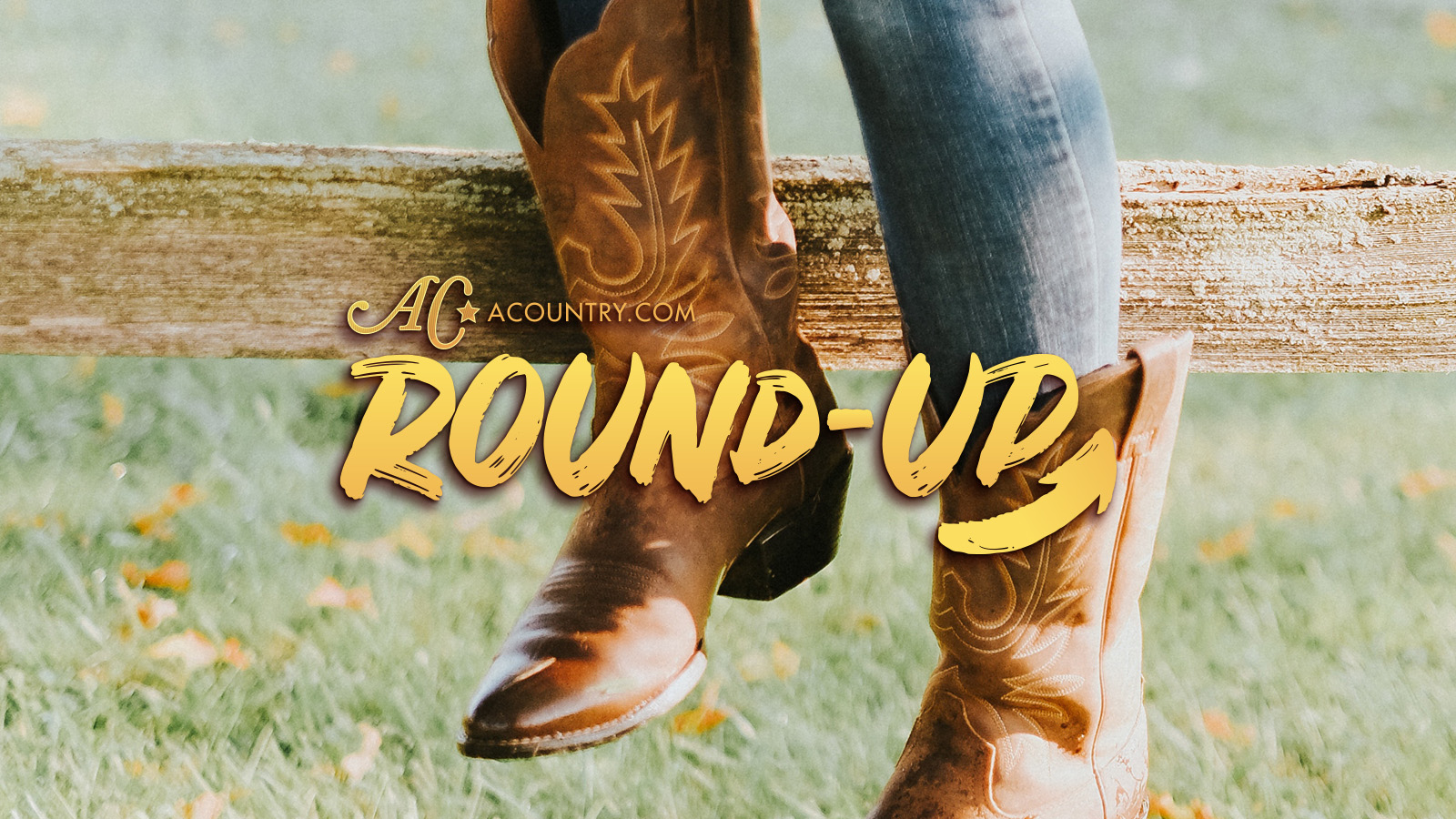 Cam brings Eric Church onstage for Country Music Jesus; Kelsea Ballerini on becoming a Country Music ambassador; and Lady Antebellum's record label change.
Cam Brings 'Preacher' Eric Church Onstage for 'Country Music Jesus' at the Mother Church
When Cam headlined her own show at the Mother Church of country music — the Ryman Auditorium — she didn't let the significance of the venue's previous incarnation get lost on her or her audience. So, as the show began to wind down on Wednesday night (Sept. 26), she declared, "I need a preacher out here," and brought to the stage a special guest, Eric Church.
After a quick hello from the "Desperate Man" hitmaker, the two old friends delivered a rafter-shaking rendition of "Country Music Jesus," from Church's 2011 album, The Chief.  Read more at Taste of Country
Kelsea Ballerini on Becoming a Country Music Ambassador
Looking at the pop music landscape, it's easy to see female country singers are the genre's top ambassadors at the moment.  Kacey Musgraves and Maren Morris toured the world this year with One Direction's Harry Styles and Niall Horan, respectively. Then there's Morris' massive earworm "The Middle" with Zedd and Grey. And now Kelsea Ballerini has her duet with the Chainsmokers, "This Feeling."
"I've never really done a (pop) collaboration before," Ballerini told CMT.com recently. "I did one song with (Jason) Aldean, and we recorded it separately, and we've never sung it live together. And so this is my first (pop) collaboration. I've always wanted to work with them, and I've covered their songs on tour, and we've been friends for a couple of years. The right song came along. It's a big trend right now having country and EDM collide a bit."  Read more at CMT
Lady Antebellum Felt 'Re-Inspired' With Record Label Change
After more than ten years, Lady Antebellum parted ways with their long-time label, Capitol Nashville, in the hopes of opening a new chapter with another record deal. The decision to sign with the Big Machine Label Group, which was announced on Sept. 4, was a difficult one, but one the group came all agreed on.
"I think we did six or seven records with (Capitol), so you know it was just time for our contract to be up," the band's Charles Kelley explains to Joshua "Bru" Brubaker of NashFM 93.1 in Detroit.
"We just felt some really new, excited energy from Big Machine," he continues. "They had heard some of the songs we'd been writing and (we) just really felt like they had a fresh energy that would be fun. They've got some new ideas of where they think they can take this thing. So we felt just kinda re-inspired to work with them." Read more at Sounds Like Nashville