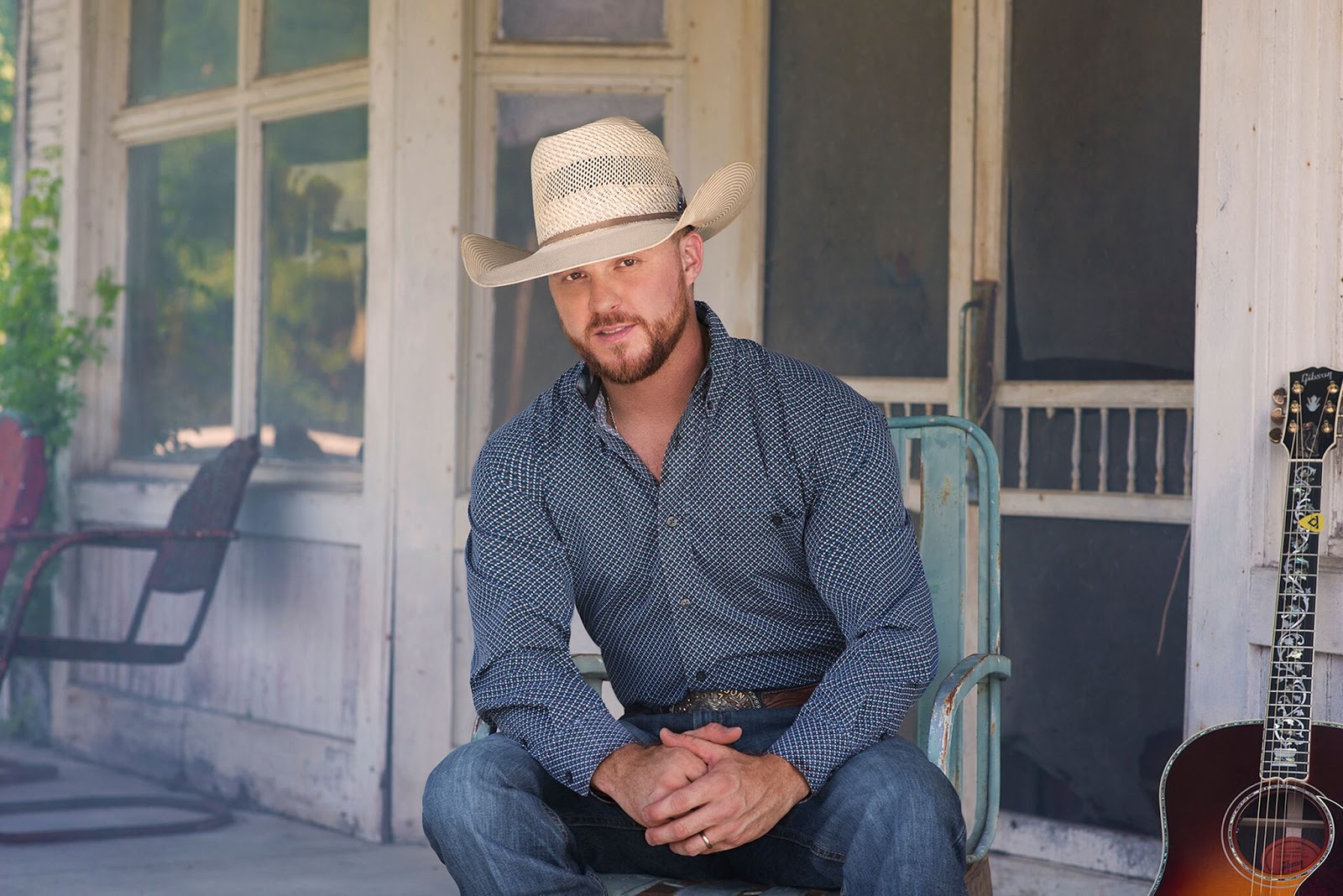 Cody Johnson is gearing up for a huge 2019 with the release of his major-label debut album Ain't Nothin' To It on January 18.  Don't miss Cody on the Today Show on Wednesday, January 16. Johnson is set to perform the album's lead single "On My Way To You," which has already reached over 25 million streams.  Cody also makes a return to the big stage at RodeoHouston on March 15.
Described as "sure to swell the ranks of his CoJo Nation fanbase, with plenty of his own material and personality" (Pandora), Ain't Nothin' To It is currently available for pre-order which includes five instantly available songs to download for fans to enjoy ahead of the album's January 18 street date. Alongside "On My Way To You," those who pre-order also get a chance to hear "Fenceposts," "Long Haired Country Boy,""Monday Morning Merle," and Johnson's self-penned "Dear Rodeo."
TRACK LIST FOR AIN'T NOTHIN' TO IT:
1.) Ain't Nothin' To It (David Lee, Leslie Satcher)
2.) Noise (Radney Foster, Jim McCormick and Gordie Sampson)
3.) Fenceposts (Robert Arthur and Benji Davis)
4.) Understand Why (Neil Medley and Randy Montana)
5.) Long Haired Country Boy (Feat. The Rockin' CJB)(Charlie Daniels)
6.) Nothin' On You (Barrett Baber and Trent Willmon)
7.) Honky Tonk Mood (Al Anderson and Chris Stapleton)
8.) Monday Morning Merle (Bart Butler, Lance Miller, Brad Warren and Brett Warren)
9.) Ya'll People (Dedicated to the "CoJoNation") (Chase McGill, John Osborne and Laura Veltz)
10.) Where Cowboys Are King (Carlton Anderson, Brice Long and Wynn Varble)
11.) On My Way To You (Brett James and Tony Lane)
12.) Doubt Me Now (Casey Beathard and Mitch Oglesby)
13.) Dear Rodeo (Dan Couch and Cody Johnson)
14.) Husbands And Wives (Live Bonus Track) (Roger Miller)
15.) His Name Is Jesus (Live Bonus Track) (Cody Johnson)
Leading up to the release, pre-order bundle packages can be purchased on Johnson's website. Members of "COJONATION," Johnson's fan club, will receive a free gift with every pre-order – an exclusive CoJo key chain and stadium cup.
Cody Johnson has entered 2019 on several Artist to Watch lists including Billboard's 40 Most Anticipated Albums of 2019, The Tennessean's Nashville's Next Stars, MusicRow's 2019 Next Big Thing, iHeartRadio's Artists to Watch in 2019, and Pandora's Artist to Watch 2019 playlist.  YouTube also selected "On My Way To You" for their Artist on the Rise trending program with the music video quickly approaching 2 million views.  He will be headlining RodeoHouston for the third time in his home state on March 15. Fans can also catch him performing at two of Country music's most popular festivals – Tortuga Music Festival on April 12 and Stagecoach Festival on April 26.
Cody Johnson Tour Dates:
1/11/19 – Hartman Arena – Park City, KS
1/12/19 – JQH Arena – Springfield, MO
1/19/19 – Druid City Music Hall – Tuscaloosa, AL
1/25/19 – Ballpark Village – St. Louis, MO
1/26/19 – Baxter Arena – Omaha, NE
1/31/19 – Sanctuary Events Center – Fargo, ND
2/01/19 – Black Hills Stockshow – Rapid City, SD
2/02/19 – The Pub Station – Billings, MT
2/08/19 – Canton Memorial Civic Center – Canton, OH
2/09/19 – Wings Stadium – Kalamazoo, MI
2/12/19 – Dixie National Rodeo – Jackson, MS
2/15/19 – Huntington Center – Toledo, OH
2/16/19 – 1st Summit Arena – Johnstown, PA
2/21/19 – Rosemont Theatre – Rosemont, IL
2/22/19 – Bluebird – Bloomington, IN
2/23/19 – Boondocks – Springfield, IL
2/28/19 – PBR Louisville – Louisville, KY
3/01/19 – The Bluestone – Columbus, OH
3/02/19 – Cotton Eyed Joes – Knoxville, TN
3/15/19 – Rodeo Houston – Houston, TX
3/16/19 – Spring Break on the Coast – Corpus Christi, TX
3/21/19 – Variety Playhouse – Atlanta, GA
3/29/19 – Midland County Amphitheater – Midland TX
3/30/19 – South Plains Fair Park Coliseum – Lubbock, TX
4/12/19 – Tortuga Music Festival – Ft. Lauderdale, FL
4/26/19 – Stagecoach Festival – Indio, CA
5/03/19 – Blind Horse Saloon – Greenville, SC
5/04/19 – Ryman Auditorium – Nashville, TN
5/10/19 – McLane Stadium – Waco, TX
5/11/19 – Nacogdoches County Civic & Expo Center – Nacogdoches, TX
5/16/19 – Theatre of the Living Arts – Philadelphia, PA
5/17/19 – Irving Plaza – New York, NY
5/18/19 – The Norva – Norfolk, VA
5/25/19 – Whitewater Amphitheater – New Braunfels, TX
5/26/19 – Whitewater Amphitheater – New Braunfels, TX
5/30/19 – DTE Energy Music Theatre – Detroit, MI
5/31/19 – Merriweather Post Pavilion – Columbia, MD
6/22/19 – Chesapeake Energy Arena – Oklahoma City, OK
7/05/19 – Greeley Stampede – Greeley, CO
7/11/19 – Volvo Car Stadium – Charleston, SC
7/12/19 – Verizon Amphitheater – Alpharetta, GA
7/13/19 – PNC Music Pavilion – Charlotte, NC
7/20/19 – Wild Hare Country Festival – Canby, OR
7/27/19 – Country Fan Fest – Tooele, UT
8/01/19 – Sunfest Country Music Festival – Lake Cowichan, BC, Canada
With an independent catalogue five albums deep and nearly 400 million on-demand streams accumulated largely in the last year and a half alone, Johnson has established a rabid following of loyal fans who thirst for his unique and authentic brand of country music.  The aptly named CoJoNation regularly flock to sold out shows in 29 states and purchased over 350,000 hard tickets in one calendar year.   Earlier this year, Johnson became the first independent artist to sell out Rodeo Houston at NRG stadium with over 75,000 tickets sold along with over $250,000 in merchandise.  The former rodeo bull rider, turned prison guard, turned budding country star is known for his explosive live shows and electrifying stage presence.  Earlier this year Billboard declared, "Cody Johnson is the real thing."   His latest indie project hit No. 2 on the Top Country Albums chart and No. 11 on the Billboard 200. Johnson recently announced a partnership with Warner Music Nashville on the newly minted CoJo Music / Warner Music Nashville imprint.
For more information, please visit www.codyjohnsonmusic.com