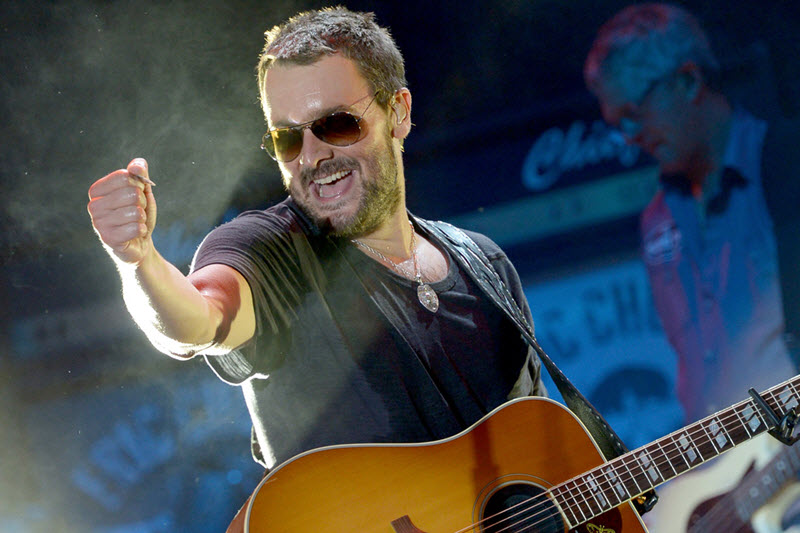 Eric Church's battle against ticket scalpers continues in his quest to ensure his fans come first.   Last November,  he shared his new album with more than 80,000 fans free of charge before putting it on sale. That insistence that his fans come first now has the man Stereoum dubbed "our greatest working rock star" standing up to scalpers in light of recent on-sales for his back-to-back intimate engagements at Red Rocks Amphitheater.
"I get asked all the time about my favorite venue, and I always answer the same way. Red Rocks. When people ask why, I just smile and say, 'you must not have been there.' It's truly breathtaking," the ACM Entertainer of the Year nominee shares. "I'm honored to have two shows there."
Upon their normal review of the orders for the two nights, Church and his team discovered that a total of 2,700 tickets were purchased by known scalpers, including more than 750 tickets purchased by a Texas-based scalper ring, all of which were cancelled. "I do want to add a quick word about the scalpers," Church insists. "I have never seen more relentless, nefarious and frankly disgusting efforts to defraud the fans and the general public. Six words for you thugs: You Will Not Win. I Will."
Q Prime South's Fielding Logan has long spearheaded Church's war on scalpers noting, "On an ongoing basis, our team will continue to examine ticket orders and cancel tickets purchased by scalpers."
So when the more than 19,000 concert attendees arrive in Morrison, Colorado and see "sold out" across its iconic marquee for two nights, the Church Choir can feel confident that the Chief is doing everything he can to help the fans in the fight against scalpers.
Eric Church heads into this year's ACM Awards with a commanding six nominations, including Entertainer, Male Vocalist, Album (for Mr. Misunderstood ), Video (for "Mr. Misunderstood) and both Vocal Event and Song of the Year (for "Raise 'Em Up" with Keith Urban). He will perform during "The 51 st Academy of Country Music Awards" when it airs live from the MGM Grand Garden Arena in Las Vegas on Apr. 6, beginning at 8:00 PM ET, on CBS.
source:  Essential Broadcast Media