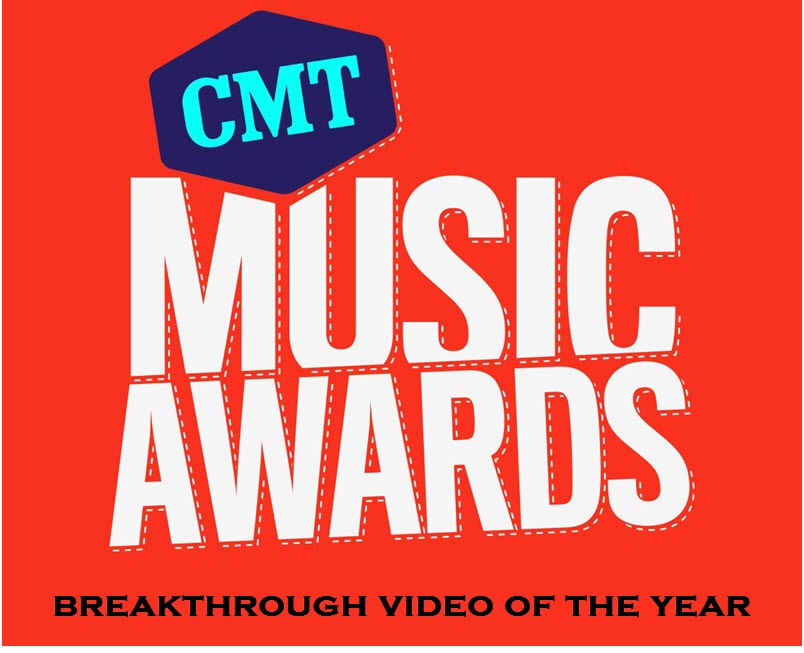 2019 CMT Awards nominees for Breakthrough Video of the Year are Ashley McBryde, Jimmie Allen, Jordan Davis, Mitchell Tenpenny, Morgan Wallen, Runaway June, and Tenille Townes.   Here's a look at each of the contenders.  The winner will be announced at the CMT Awards live from Nashville on June 5, 2019.
Breakthrough Video of the Year
Girl Goin' Nowhere (At Marathon Music Works)
"Girl Going Nowhere" is the debut album of American country music singer Ashley McBryde, released March 30, 2018. Rolling Stone described the content as "heavy on hooks and set to a radio-friendly blend of heartland riffs and pop-country. But it's also a gently left-field statement for Nashville". It was a top 30 hit on both the Hot Country Songs and Country Airplay charts. The album debuted at No. 7 on the Top Country Albums chart and No. 49 on the Billboard 200, selling 9,000 copies in its debut week. All things considered, her nomination is anything but far-fetched!
Jimmie Allen – Best Shot
"Best Shot" is a touching, heartfelt song, released in February 2018. It reached number one on the Billboard Country Airplay chart dated November 24, 2018, where it remained for two weeks and has sold 146,000 copies in the United States as of April 2019. Jimmie described the concept of the song as "taking each day as an opportunity to be better for a person you have in your life." He also said that the song's central concept of "giving your best shot" came from his grandmother, one of the leading women in his life. Jimmie prides himself on being an up-and-coming African American country artist, and adds a different perspective to the genre as we know it.
Jordan Davis – Take It From Me
"Take It from Me" is the second single from Davis' 2018 debut album 'Home State'. Jordan wrote the song with his brother, Jacob, and Jason Gantt. He told Billboard that it's "a song about the early stages of a relationship when it doesn't matter what she wants from you, she can take it— your time, your shirts, anything— she can have it. I think everybody has gone through that honeymoon phase of a relationship". I love the way he romanticized an already-romantic and exciting time in a relationship, and see so much potential in him and his career!
Mitchell Tenpenny – Drunk Me
"Drunk Me" is Mitchell's debut single and the first from his debut studio album 'Telling All My Secrets'. The song is a recollection of his (Mitchell's?) attempts to recover emotionally from a failed relationship and doing so while drinking alcohol, claiming that "drunk me can't get over you." He stated in an interview that "People say you go and drink them off your mind. I think that's not what happens…So the concept came around that idea. I quit drinking so I could finally get over you." This song played in the background to so many road trips and events last summer (in MY world, atleast) and would love to see the video take home the gold! But, I may be a little (very) biased.
Morgan Wallen – Whiskey Glasses
"Whiskey Glasses" was written by Ben Burgess and Kevin Kadish, and it just hit number one on Billboard's Hot Country songs on the same day Morgan celebrated his 26th birthday— talk about a great day! Morgan told the crowd at a show, "I think this song right here could be special for all of us tonight," and then went on to explain that this song is about the last time he got broken up with. The video accurately portrays the same vibe as the song itself, putting a more lighthearted twist on a situation that can be one of the hardest times of someone's life. I love Morgan Wallen, the song, and the video so much, and how incredible would it be if he topped off the hot streak that he's on by winning such an amazing award?
Runaway June – Buy My Own Drinks
"Buy My Own Drinks" was released in August 2018, debuting on the Billboard Country Airplay chart at number 59 on the chart dated October 6, 2018. It is an uptempo "ebullient female anthem" about a woman who goes out for drinks following the end of a relationship and celebrates how she doesn't need a man. Such a positive, fun video to match the song, and it embodies the same energy that this girl group emits on its own. It was written by all three members of Runaway June along with Josh Kear and Hillary Lindsey. While I don't see this one winning the prize, their career is very promising and I believe their time will come!
Tenille Townes – Somebody's Daughter
This song was inspired by a drive Tenille took with her mom, where they saw a girl holding onto a cardboard sign, and it made them think about what her story might have been, and how everyone's got one— which makes it all the more special when people reach out and have the courage to tell theirs. Tenille's goal is to be able to write music and play for people, and firmly believes that music has the power to make us feel less alone in what we're going through. The video is so beautifully and emotionally done, and is unlike most videos that I've seen in recent years. Personally, I'm a huge fan!
Check out the full list of CMT Music Awards nominees and cast your vote now at vote.cmt.com. The CMT Music Awards will be broadcast live from Nashville  on Wednesday, June 5 at 8/7c on CMT.  Who's your pick to win Breakthrough Video of the Year?