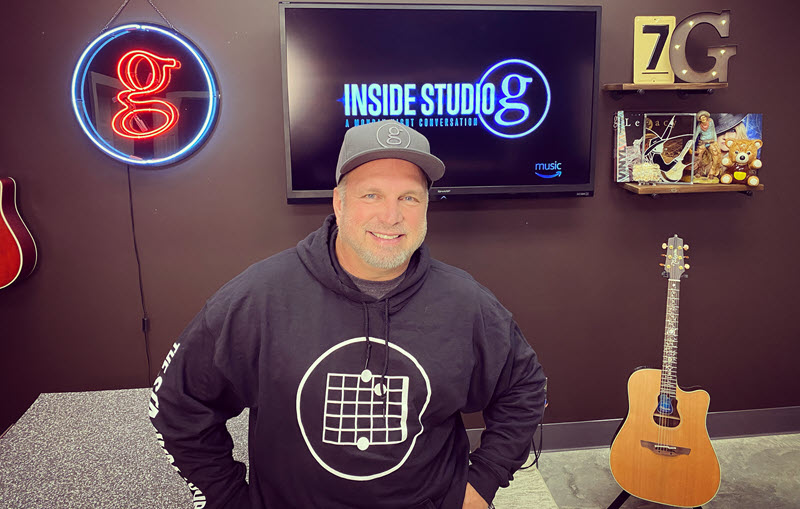 Garth Brooks announced at a press conference today (July 29) that he is pulling himself out of the Country Music Association's entertainer of the year category.  Garth won the award in 2019, 2017, 2016, 1998, 1997, 1992, and 1991.
"It's time for somebody else to hold that award," Garth said.
After winning CMA Entertainer of the Year for the seventh time, Garth recalled a tweet he had read that struck a chord.
'There's one tweet in there that really stuck in my head," Brooks said in a press conference Wednesday. "It said, 'Hey, man. This guy, why doesn't he just step down (and leave) the entertainer for the next generation?' 100% agree."
"With all the love in the world, we are officially pulling ourselves out of 'Entertainer of the Year.'
Watch the Garth Brooks Press Conference
Hats off to @GarthBrooks as he officially pulls pulled himself out of the CMA Awards Entertainer of the Year category. 'It's time for somebody else to hold that award,' #Garth #CMAAwards
Click To Tweet
Garth also announced the stadium show that was to be the inaugural event at the new Allegiant Stadium in Las Vegas has been rescheduled for February 27, 2021.
The Garth Brooks Stadium Tour scheduled for Saturday, August 22, 2020 has been rescheduled to Saturday, February 27, 2021. Tickets purchased for the original scheduled date will be honored for the rescheduled date. pic.twitter.com/w71goW0fgU

— Allegiant Stadium (@AllegiantStadm) July 29, 2020
source:  Garth Brooks – Inside Studio G