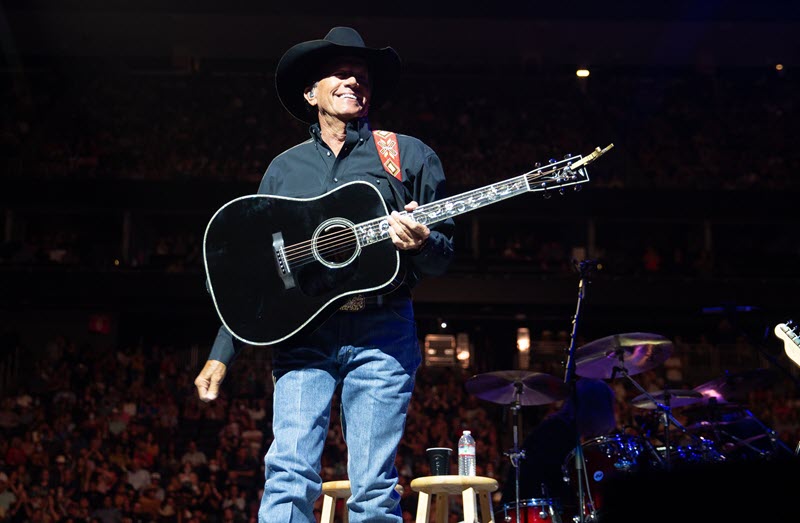 George Strait  will head "Strait to Vegas" once again this winter, playing back-to-back nights on December 3-4, 2021 and February 11 -12, 2022.  Tickets go on sale August 27 at 10 am PT with presales starting August 18.
Joining the Country Music Hall of Famer for the upcoming shows are special guests Caitlyn Smith in December and Tenille Townes in February.
As previously announced, Strait will also headline both weekends of Austin City Limits Music Festival on October 1 and 8, before taking the stage at Atlanta's Mercedes-Benz Stadium alongside Eric Church on November 5 for a special "The King & The Chief" iteration of the ATLive festival. Strait will also play Minneapolis' U.S. Bank Stadium on November 13 and will return to the Houston Livestock Show and Rodeo on March 20, 2022 for his 31st performance at the event. For more information on all upcoming shows and how to purchase tickets, visit GeorgeStrait.com
.@GeorgeStrait will head #StraittoVegas once again this winter, playing back-to-back nights on December 3-4, 2021 and February 11 -12, 2021 @TMobileArena
Click To Tweet
With an unmatched 60 singles hitting the top of the charts—more than any other artist in any genre – during the span of his 30+ year career, Strait has collected 33 Platinum or multi-Platinum-selling albums, more than any other Country artist and ranking third across all genres behind The Beatles and Elvis Presley. The Texas troubadour is the only artist or act in history to have a Top 10 hit every year for over three decades and recently earned his 100th entry on the Billboard Country Airplay chart with his latest single, "The Weight of the Badge." He has sold nearly 70 million albums and earned more than 60 major entertainment industry awards, including induction in the Country Music Hall of Fame in 2006.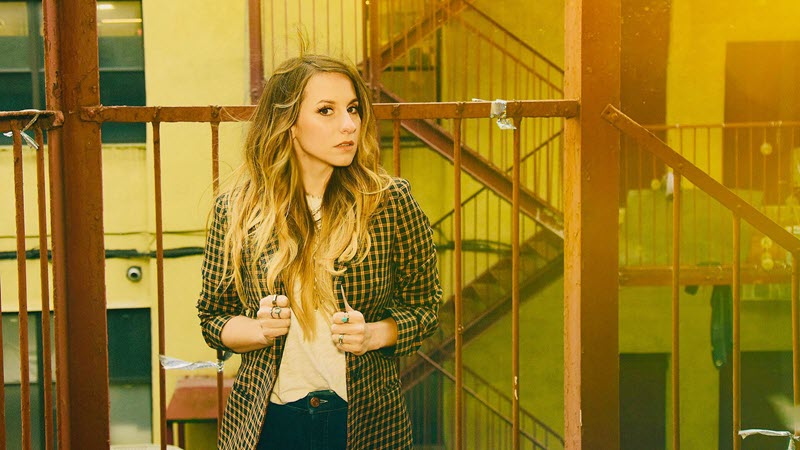 With the 2018 release of her debut album, Starfire, Caitlyn Smith established herself as one of the brightest rising stars in Nashville; her finely etched writing and soulful voice earned her numerous television appearances, festival bookings, and high-profile touring slots. Now, with the follow-up, Supernova, the singer-songwriter who garnered acclaim from Rolling Stone, Billboard, and countless critics has upped the ante, delivering a set of songs that are bigger, bolder, and more powerful sonically and lyrically.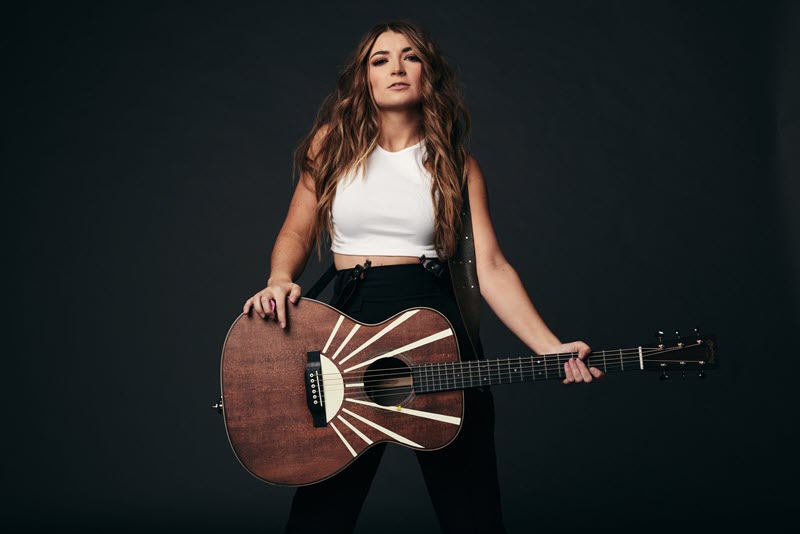 Born in Grande Prairie, Alberta, Tenille Townes earned accolades for her wise-beyond-her-years ballads before she moved to Nashville in 2013. After years of taking in sets at the Bluebird Café and pushing herself in writing sessions, she started winning over Music Row with the songs that would eventually shape her acoustic EP, Living Room Worktapes. Each track told a potent story: her buoyant voice soared over love songs like "White Horse" and "Where You Are" with their clever choruses, but "Jersey on the Wall (I'm Just Asking)," in which she questions her faith after a senseless tragedy, and "Somebody's Daughter," an empathetic look into the life of a stranger, proved she had the range to write through life's most difficult challenges.
Source: Essential Broadcast Media