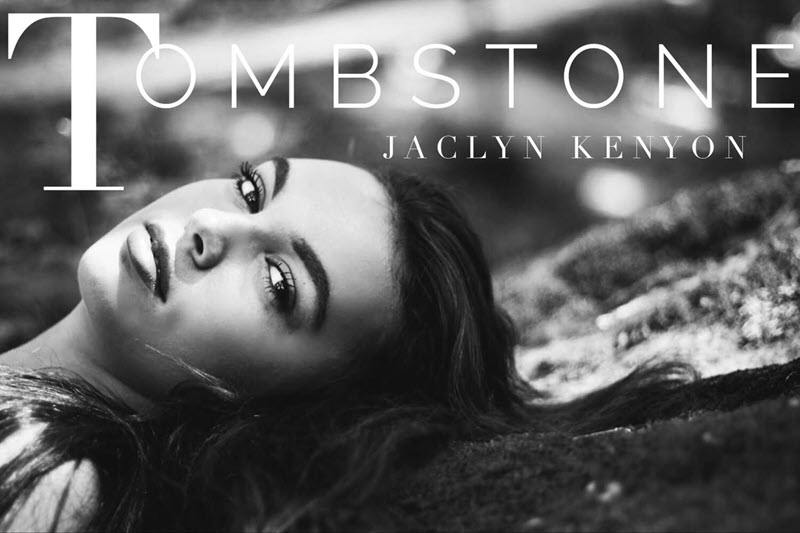 Jaclyn Kenyon's Tombstone video is the second single off her upcoming debut EP, following on the success of her first single, Daddy's Got a Shotgun.
"Tombstone will bring you back to every heart break you've ever felt. The things you allow in life are the things that will continue and somtimes you have to realize that your in charge of your own happiness and that happiness might just mean it's better to let go.?" – Jaclyn Kenyon
Not knowing who you want to be is a normal part of growing up. Sometimes you have to search again and again to find your voice and who you are. Most importantly, being confident enough at a young age to keep pushing yourself and having the drive to succeed and work hard is why Jaclyn Kenyon is poised to make a real impact in Music.
With influence from such legends as Shania Twain, Carrie Underwood, Michael Jackson, and excited about such newer young female artists like Maren Morris, Kelsea Ballerini, Carly Pearce, "A little Rock n' Roll and A LOT Country" is what you can see and feel just by meeting this 20 year old Ontario native, who has been going back and forth to Nashville since she was a teenager.
"People have always had me try and sing different styles, whether it was Country, Rock or Pop. I've always went along and tried every idea to find my voice. I've even had producers make me sing 'hard rock' ", says Jaclyn recanting some of the musical adventures she went through as a teenager, "One producer kept telling me to lose my 'country twang' in my voice and I didn't realize that was just a natural part of me.
Jaclyn is getting ready for what's next, "With the great fans I've been building, I'll be able to play live more often than I thought" Said an excited Jaclyn " I'll let you know when I play next. Please keep listening and sharing my music"
For more information, visit Jacylyn Keynon on Facebook.