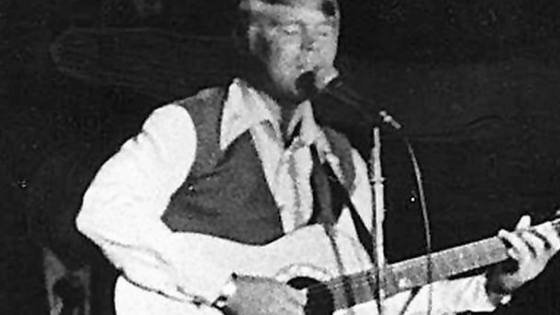 What is it about our era, the coming and passing of icons, and the profound impact you might not realize someone has had until it's too late?
Glen Campbell's laundry list of accomplishments shouldn't be marginalized. It's hard to choose which is the crowning achievement for the man credited with bringing country to the pop masses.
Nowadays,  crossover is so typical. Someone sings, has a show, tweets. Back in the day, not all singer/songwriters and guitarist were actors and television hosts. The Glen Campbell Goodtime Hour ran for a few fun years. That is small compared Glen's musical lifetime. He produced music for over 50 years! Can you imagine any band you love today putting out more than 70 albums? That's a lifetime! In 1968, Campbell outsold The Beatles. He also notably toured with the Beach Boys following Brian Wilson's breakdown.
From Wikipedia: He sold 45 million records and accumulated 12 RIAA gold albums, four platinum albums, and one double-platinum album. He placed a total of 80 different songs on either the BillboardCountry Chart, Billboard Hot 100, or Adult Contemporary Chart, of which 29 made the top 10 and of which nine reached number one on at least one of those charts. Among Campbell's hits are "Universal Soldier", his first hit from 1965, along with "Gentle on My Mind", "By the Time I Get to Phoenix", "Wichita Lineman", "Dreams of the Everyday Housewife", "Galveston", "Rhinestone Cowboy" and "Southern Nights".
Campbell made history in 1967 by winning four Grammys in the country and pop categories. For "Gentle on My Mind", he received two awards in country and western; "By the Time I Get to Phoenix" did the same in pop. Three of his early hits later won Grammy Hall of Fame Awards (2000, 2004, 2008), while Campbell himself won the Grammy Lifetime Achievement Award in 2012. He owned trophies for Male Vocalist of the Year from both the Country Music Association (CMA) and the Academy of Country Music (ACM), and took the CMA's top award as 1968 Entertainer of the Year. Campbell appeared in a supporting role in the film True Grit (1969), which earned him a Golden Globe nomination for Most Promising Newcomer. Campbell also sang the title song, which was nominated for an Academy Award.
We take to pen and paper, to blog, to all our public platforms, to voice our gratefulness for all the achievements and accomplishments of legends when they pass. We read these accolades, share with our fans the insight and try to comment on a life.
It's not easy – nor is it enjoyable. We are blessed with so many legends, so many influential careers to aspire to. But it's impossible to imagine a newcomer in our lifetime that breaks barriers, that influences the rest of the world, that takes what we know and flips it on it's head.
To us at ACountry, to look at a legend passing is to feel that profound sense of loss. To dig out the old records, to share with your children. Much like a classic novel is passed on in school, it is our duty to pass these songs and stories forward, to tell about the past and how it influences the now. In this busy world, as much as we love sharing, we forget to pause, and to truly hear.
Our homage to the Rhinestone Cowboy is larger than him, just as he was larger than life. Know where you came from, know what influences the masses now, and pass it on. These ground breakers deserve the most honor we can give.
Rhinestone Cowboy
Galveston
Wichita Lineman