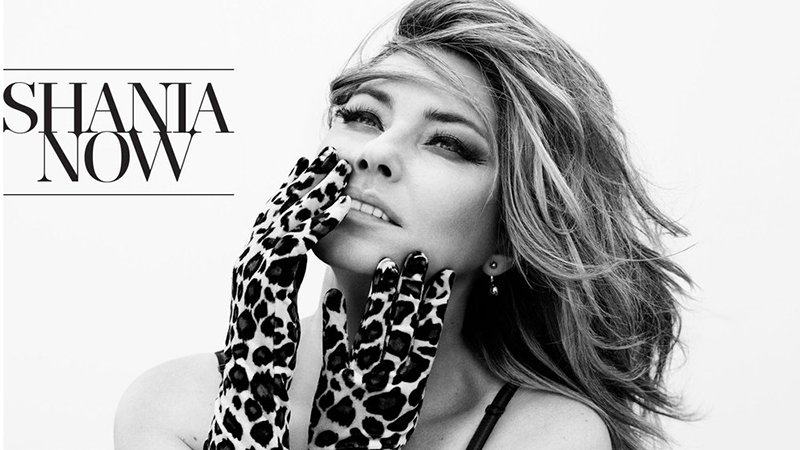 #1 – No one that knows me now would ever believe this, but MAN did I love Shania back in the day.
#2 – as a child my mother was knocked completely off herself with Lyme disease. If you know ANYONE that's suffered this misfortune, you know it's traumatic.
So with those two thoughts out there – you KNOW I had to say, I'm SO thrilled that Shania Twain is back! She's a young and as-gorgeous-as-ever 51 (ageless, she is) and feeling well enough to be touring again! Shania was a rock star with chart topping hits all through the 90s.
Any Man of Mine
You're Still the One
Man! I Feel Like a Woman!
That Don't Impress Me Much
From This Moment On
…let's be real if you weren't belting those out into your hairbrush from the cassette tape then you really didn't even EXPERIENCE the 90s, did you?
Twain is a Canadian-born (Eilleen Regina Edwards) musician that is not only the best selling female artist in the history of country music, but is one of the best selling artists of all time. We call her the "Queen of Country Pop" and she deserves that title and more!
Twain has five Grammys, 27 BMI Songwriter awards, and more. She is also the only female artist in history to have three consecutive albums certified Diamond by the RIAA. (source)
So here's the good news.
After years of battling the bacterial infection of Lyme disease, which brings on extreme fatigue, pain, joints and nervous system issues, that left Shania without her voice for the longest time, she's made a recovery!
She will be releasing a new album – her first since 2002. She will also be headlining the opening night ceremony of the US Open on August 28th. I, for one, can't wait!
The album, entitled "NOW", wIll be released Sept. 29th. Have a listen to the first single, "Life's About To Get Good," and let us know your thoughts!