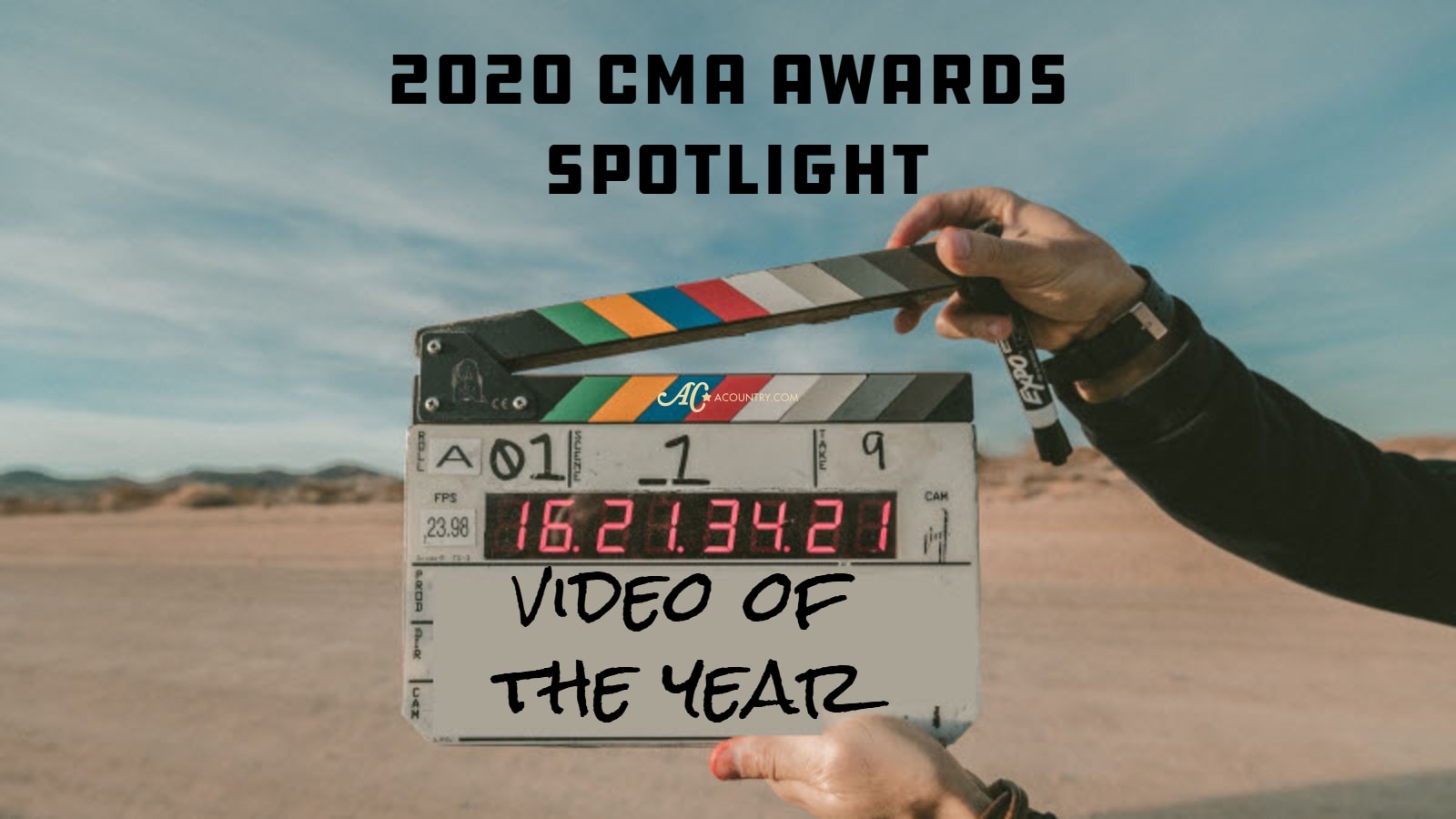 Hey oh Country Music Fans and happy November! The intern with a missing piece is back and ready to get down and dirty into the CMA's and the different nominees. I wanted to really start out with the visual of what Country music is right now and thought there is no better place to start than with this years nominees for best music video.
There were a few names I didn't recognize and that was really exciting because I felt that I would gain a completely different insight on the way that country music is heading. So without further ado: let's get this thing going!
News Update:  2020 CMA Awards Winners
"10,000 Hours" – Dan + Shay (with Justin Bieber)
This was such a cute song, so light and fluffy and completely easy to dance to. I had never listened to this artist (not JB) before so I was entranced. The whole song revolves around three separate couples that love each other! That's really cute. If I'm being honest this was a sweet, spring country song. This would be the tune to get people swaying at a party (WHEN WE HAD THEM!) Justin Bieber's voice is always nice over more acoustic centric tracks like this one.
"Bluebird" – Miranda Lambert
Miranda Lambert is a classic always and this song was no exception. A lighter track than what I am used to, I really enjoyed this and the imagery accompanying it in the video. Lambert is sitting in a cage in a room surrounded by people just watching her. As she flashes in the cage and sings for the audience it is clear that she feels trapped as an artist, or maybe even as a woman. In the end she frees herself and is content with the cage being empty. This was a great contender for music video of the year.
"Homemade" – Jake Owen
When I imagine country music, I imagine songs that sound like this. The strong twangs, infectious harmony with a boastful guitar in the back; country music through and through. This music video was based on a true love story and it was really just a sweet way to tell the story of a family's history. A celebration of family and love, this was a nice nomination.
"I Hope You're Happy Now" – Carly Pearce and Lee Brice
This one was rough! Country music really knows how to hurt your feelings and honestly this was a heart wrenching story. I hadn't heard of these artists either. The music video plays in two POVs the whole time and it documents two people going through their day to day life a few years after a break-up. Life moves on and people do too. This really illustrated 2020 because of the way they utilized Snapchat memories. This was a good contender also. I actually think this one might win!
"Second One To Know" – Chris Stapleton
This was not what I was expecting at all! How cool! I love a good partnership. Chris Stapleton and his faithful band of musicians fight off ninjas that attack the band at their show. The band engage in martial arts as the background blares Stapleton's hit song (a banger btw) and they slowly build up a machine to really send the ninjas running. Oh, did I mention that this entire music video is shot via LEGOS?!? Incredibly fun to watch! This is also a really great contender. This one might win too.
Nominees for #CMAawards Video of the Year nominees are @DanAndShay @MirandaLambert @JakeOwen @CarlyPearce @LeeBrice @ChrisStapleton Watch the nominated videos on ACountry - who's your pick to win?
Click To Tweet
These were some great songs and artists to be featured in this category and I am excited to see who is going to get the win! Who do y'all think will win? I think I *personally* would like to see "I Hope You're Happy Now" by Carly Pearce and Lee Brice. The music video was incredibly creative and I felt that the song was a great match.
The 54th Annual CMA Awards will be broadcast live November 11 on ABC. Who's your pick to win Video of the Year at the 2020 CMA Music Awards?
PAST CMA AWARDS WINNERS