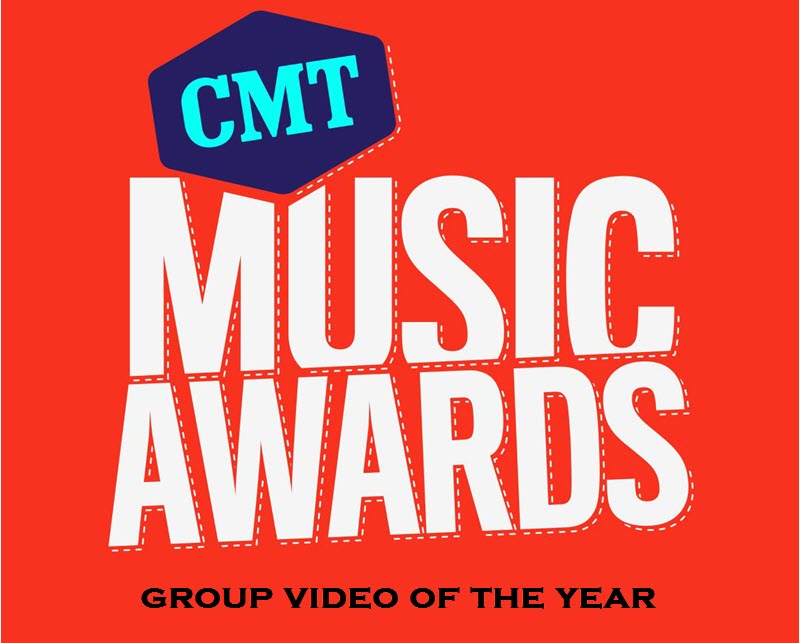 2019 CMT Awards nominees for Group Video of the Year are Eli Young Band, LANCO, Little Big Town, Midland, Old Dominion, and Zac Brown Band.  Here's a look at each of the contenders.  The winner will be announced at the CMT Awards live from Nashville on June 5, 2019.
Group Video of the Year
Eli Young Band – Love Ain't
Eli Young Band has had multiple hits throughout the span of their career, but this one has to be one of my personal favorites. The video tells the touching true story of an Afghanistan veteran who became a quadruple amputee during service, and the love of his life who centered her whole life around taking care of him. If I had to pick a winner, this would be it, hands down.
LANCO – Born to Love You
I don't personally love LANCO because I feel that they're more generic-modern-country, but i do feel that they have a LOT of potential if they're were to mix things up a bit. That being said, this song is super cute and fun, and the video keeps that same energy. While I don't see this as an overall winner, I do think it's earned its place as a nominee!
Little Big Town – Summer Fever
The vibe in this video totally embodies everything this song is about. The warm tones, shots of summer activities, and the song itself all make this a great summer anthem. Little Big Town have been on top of the game over the years, dishing out new and unique songs like nobody's business, and I'm always so excited to see what they'll come up with next!
Midland – Burn Out
I have nothing but good things to say about Midland. Don't get me wrong, I love modern country music, but I do miss everything that older country embodied and consisted of. So when Midland came across my radar, I was absolutely ecstatic, and they have yet to let me down. They're still modernized bring a lot of components of classic country into the mix, and it's the perfect blend of old and new. The video for this song takes place at an old Texas bar with the band performing for a group of goodtimers. It's very fun, very uptempo, and very "Midland".
Old Dominion – Hotel Key
Old Dominion is quickly becoming more and more of a familiar name among country fans, and Hotel Key is the perfect example as to why. Like the song, the video is all about a couple who spend one incredible night together, but it all ends after that and all they have to remember that night are the memories and the key to the hotel room; hence the name of the song.
Zac Brown Band – Someone I Used To Know
The direction that this video took was not something I'd expected at all, but I am honestly very impressed by the storyline they went with here. A high school all star football player signs into the military, and the entire video is about his growth from a boy to a man and all of the trials and hardships he's experienced along the way. For only being about 4 1:3 minutes long, it almost felt like watching a movie and was told in such an impressive way, that I wouldn't be surprised one bit if it won this award.
Check out the full list of CMT Music Awards nominees and cast your vote now at vote.cmt.com. The CMT Music Awards will be broadcast live from Nashville  on Wednesday, June 5 at 8/7c on CMT.  Who's your pick to win Group Video of the Year?