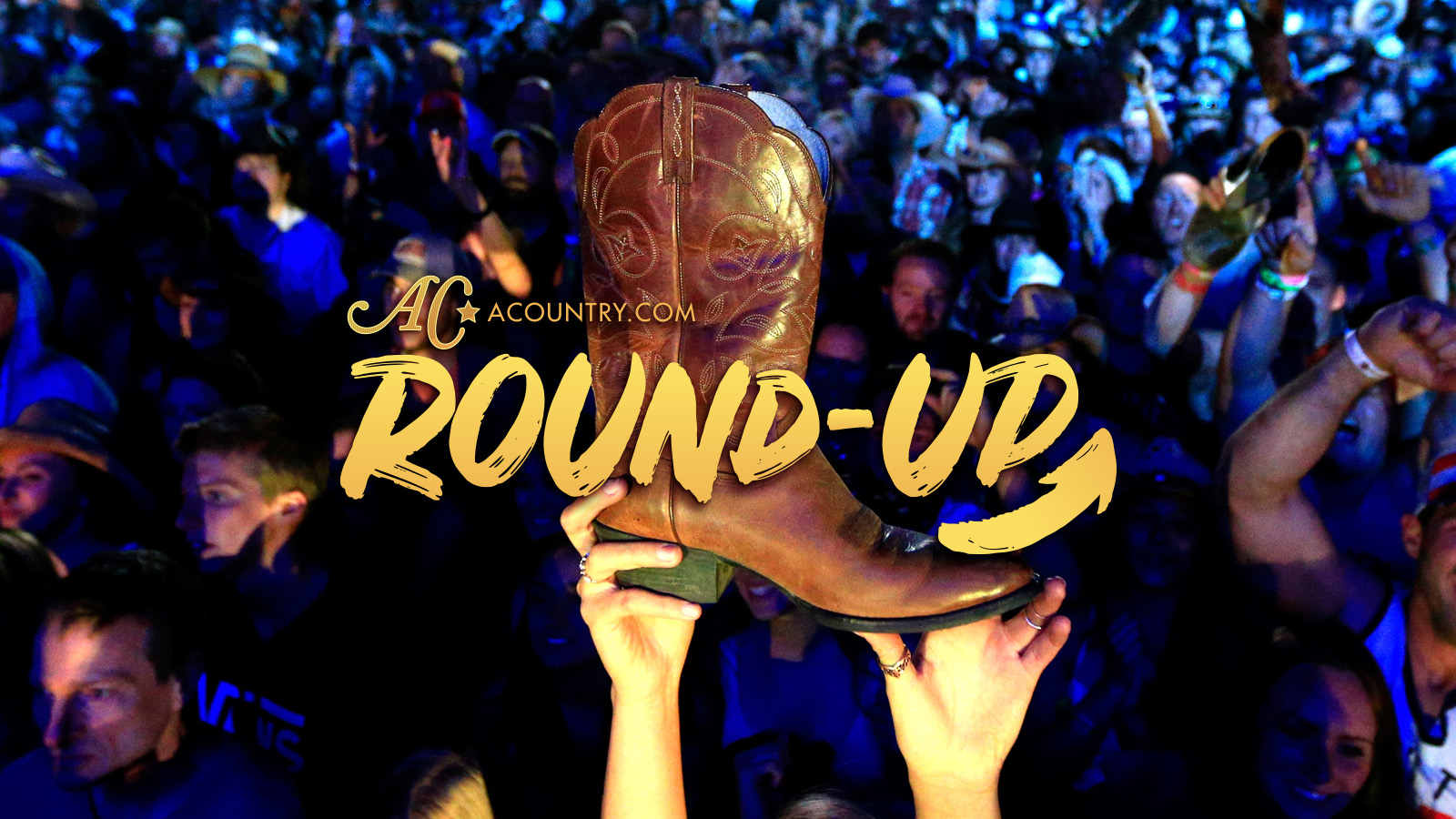 A look back:  15 years ago – Miranda Lambert signed her record deal; 11 years ago  – Garth Brooks made history.  And a look forward:  Dierks Bentley's phone number reveals his future.
15 Years Ago: Miranda Lambert Signs With Epic Records
Fifteen years ago today, on Sept. 15, 2003, Miranda Lambert signed her first record deal, with Epic Records. The deal came only a few months after Lambert placed third in the first season of Nashville Star.
Lambert was approached by Epic, a division of Sony Records, about signing a record deal, when she was just 19 years old. Already showing her feisty side, the future country superstar said that she would only sign with the record label if they allowed her to choose the songs she wanted to sing, play her own guitar and remain true to herself in every way possible.  When I got a record deal, I said, 'I'm only wearing jeans. I'm not wearing frilly dresses,'" Lambert recalls to Elle magazine.  You need to kind of be flexible on that,' and I just wasn't at all."  Read more at TheBoot.com
11 Years Ago: Garth Brooks' 'More Than a Memory' Debuts at No. 1
On Sept. 15, 2007, Garth Brooks made history with his song "More Than a Memory." Eleven years ago today, the song became the first tune ever to enter Billboard's Hot Country Songs chart at No. 1.  Co-written by Lee Brice, Billy Montana and Kyle Jacobs, the moody, subdued "More Than a Memory" was Brooks' first No. 1 hit since 1998's "To Make You Feel My Love." It appears appears on the compilation The Ultimate Hits.
"More Than a Memory" features a narrator realizing that he can't forget a past romantic fling, no matter how hard he tries: "When you're finding things to do not to fall asleep / 'Cause you know she'll be there in your dreams / That's when she's / More than a memory." Even burning her letters and getting rid of photos "ain't helping me at all,"  Read more at TheBoot.com
Dierks Bentley is manifesting his future with his phone number
Last month, Dierks launched his first ever Seven Peaks Festival in the mountains of Colorado. He also spent time in those very mountains working on his newest album, the appropriately titled "The Mountain." And, as it turns out, those mountains are also where Dierks is hoping to one day land permanently. And he's using his flip phone to help make that happen.
In a recent interview with The Denver Post, the interviewer noticed that Dierks was calling from a local number rather than a Nashville one and asked him about it. That's when Dierks revealed that he's manifesting his future with the help of his number.
I got a flip phone with a Denver number. I'm kind of transitioning away from my smartphone, I'm just so sick of the thing. And I thought, "I want a Denver area code" because I believe in the power of manifesting your goals, like making something your password that you're aspiring toward, and having it be something you look at every day constantly so it will lead you there. One day I'll be out there, but for now I'm in good old Nashville — traffic and bachelorette parties everywhere.  Read more at NashvilleGab.com