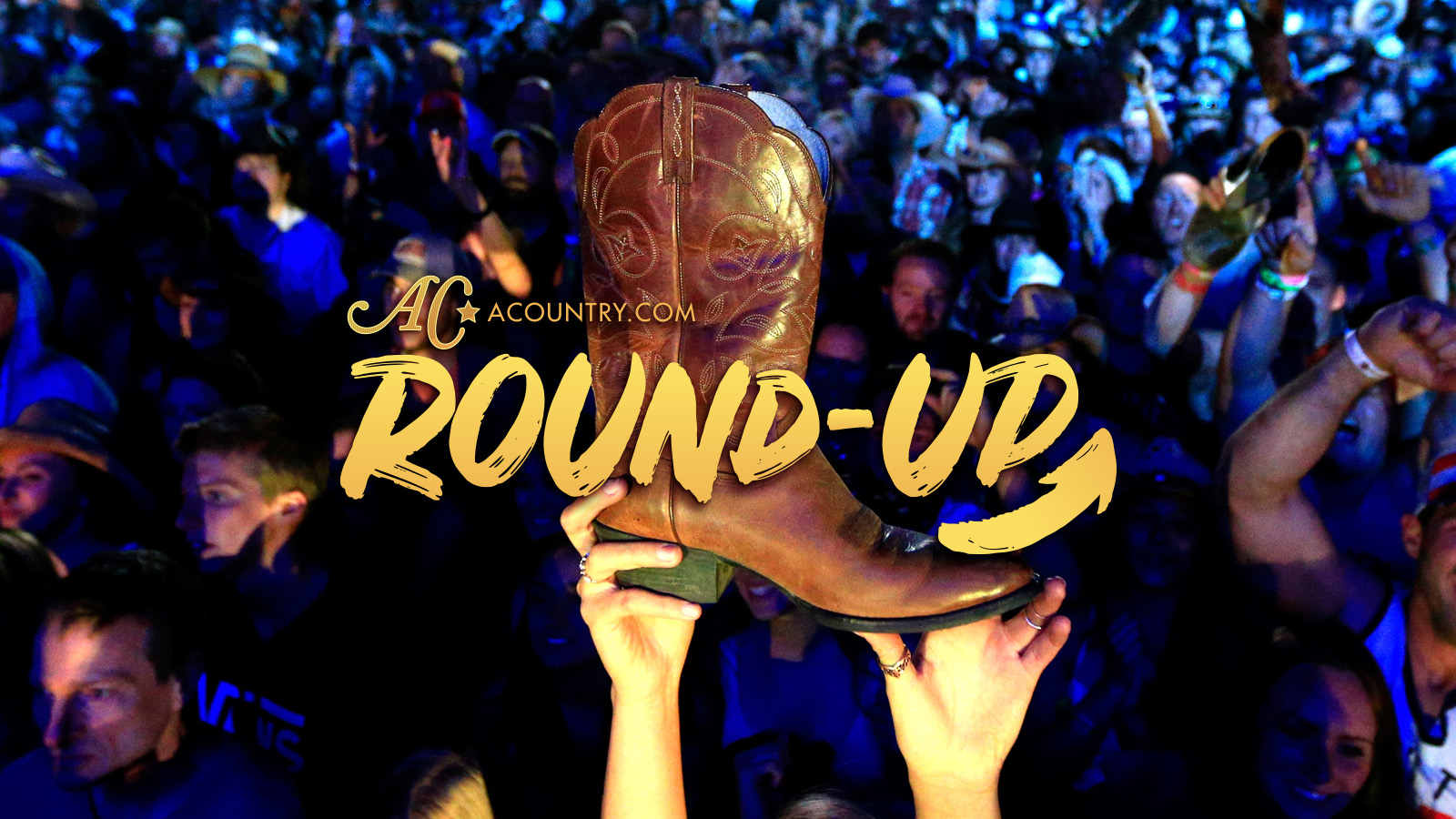 Carrie Underwood's Cry Pretty debuts with recorded breaking numbers; AGT finalist Michael Ketterer is not performing at Garth Brooks concert; and Justin Moore donates to school shooting victims' families.
Carrie Underwood Named Top-Selling Female of 2018 as Cry Pretty Debuts with Record-Breaking Numbers
Carrie Underwood's Cry Pretty is a hit among fans who helped the country superstar earn her fourth No.1 album on the Billboard 200 chart. Released on Sept. 14, the project earned 266,000 equivalent album units in its first week of sales. Of that, 251,000 were in traditional album sales.
The Oklahoma native's ascent to the top of the Billboard 200 chart marks a history-making moment as she becomes the first woman to bring four country albums (Cry Pretty, Blown Away, Play On, and Carnival Ride to the top of the all-genre chart.  Read more at Sounds Like Nashville
'America's Got Talent' Finalist Michael Ketterer Is Not Performing at Garth Brooks' Concert Following Arrest
Garth Brooks took to Facebook Live on Monday (Sept. 24) to announce that Michael Ketterer will not be singing at his Notre Dame concert on Oct. 20 following the America's Got Talent finalist's arrest.
"Called him this weekend, we talked. We decided it was better that he not appear at Notre Dame and not perform there," Brooks said during his Inside Studio G live stream. "That family will figure it out and find it within themselves, and of course the good Lord, and figure it out. Michael Ketterer will not be at Notre Dame."  Read more at Billboard
Justin Moore Gives Emotional Speech and 30K to Shooting Victims' Families
The gravity of the mass shooting that happened at Marjory Stoneman Douglas High School earlier this year is not lost on Justin Moore. He felt compelled up to help those victims — and people across the country who have been affected by school shootings — by donating $30,000 to the MSD Fund, which aids those impacted by gun violence including the victims, survivors and first responders.
Moore headlined the inaugural #MSDCountryStrong concert at Florida Atlantic University in Baton Racon, Fla., just outside of Parkland on Friday (Sept. 21) to help raise more money for the victims and families of the Feb. 14, 2018 shooting that claimed the lives of 17 people, many of them kids.  Read more at Taste of Country