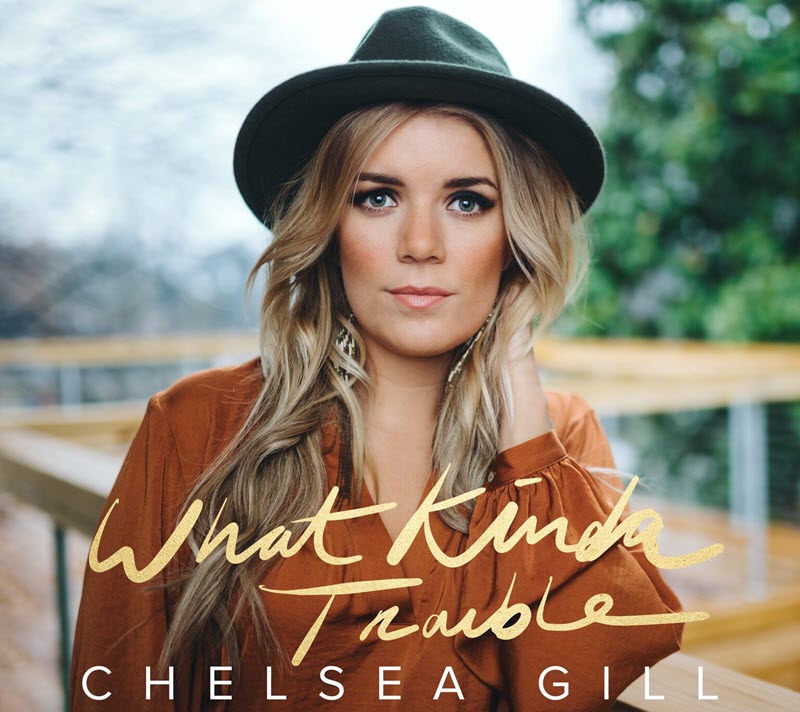 Country singer-songwriter Chelsea Gill takes fans behind her song "What Kinda Trouble," explaining how she wrote the song in 15-mins and it poured out of her. Watch how the story unfolds in official music video. Teaming up with director J. Lockhart, the video takes on the turbulent roller coaster ride that is love, and getting an inside look at the ups and downs of a relationship.
The Story Behind What Kinda Trouble

Watch Chelsea Gill's What Kinda Trouble Video

Chelsea Gill  has  carved  out  her  own  brand  of  country  that  is  both  unique  and  reminiscent  of  the  artists  she  grew  up  listening  to  among  her  father's  record collection – artists  like  The  Beach  Boys,  The  Police,  and  Amy  Grant.  Her  voice,  every  bit  as  unassuming  as  her  roots  in  small  town  Grand  Ledge,  MI,  exhibits  both  power and  tenderness,  taking  its  queue  from  the  music  her  step-mother  loved:  country.  With   influences  like  Shania  Twain,  Tim  McGraw,  Sara  Evans,  and  Martina  McBride, it  isn't surprising  that  Chelsea  has  a  affinity  for  songs  that  touch  the  heart  deeply.
From  living  room  concerts  to  school  musicals,  talent  competitions  to  singing  for  church congregations,  Chelsea  developed  an  early  passion  for  performing.  And  as  family struggles plagued  her  home  from  a  young  age,  she  also  found  solace  in  writing – mostly  poetry.  Though  she  didn't  know  it  at  the  time,  those  poems  were  the  forerunners  of many  more  songs  she  would  write  as  she  moved  to  Music  City  to  pursue  a  degree  in Voice  and  Songwriting.
Her  journey  eventually  led  her  into  concert  lighting  design  where,  coincidentally,  she  found  herself  lighting  the  stage  for  some  of  her  childhood  heroes,  Sara  Evans,  Lee Ann  Womack,  and  more.  As  she  continues  to  pursue  music,  Chelsea  focuses  her  passions  on  the  connection  that  songs  form  between  people.  "Everyone  has  a  story.  Music  says what  I  need  to  say  when  I  can't  find  the  words," Chelsea  says.  "I  hope  my  music  will  do  the  same  for  others."
Discover more about Chelsea Gill at chelseagillmusic.com.