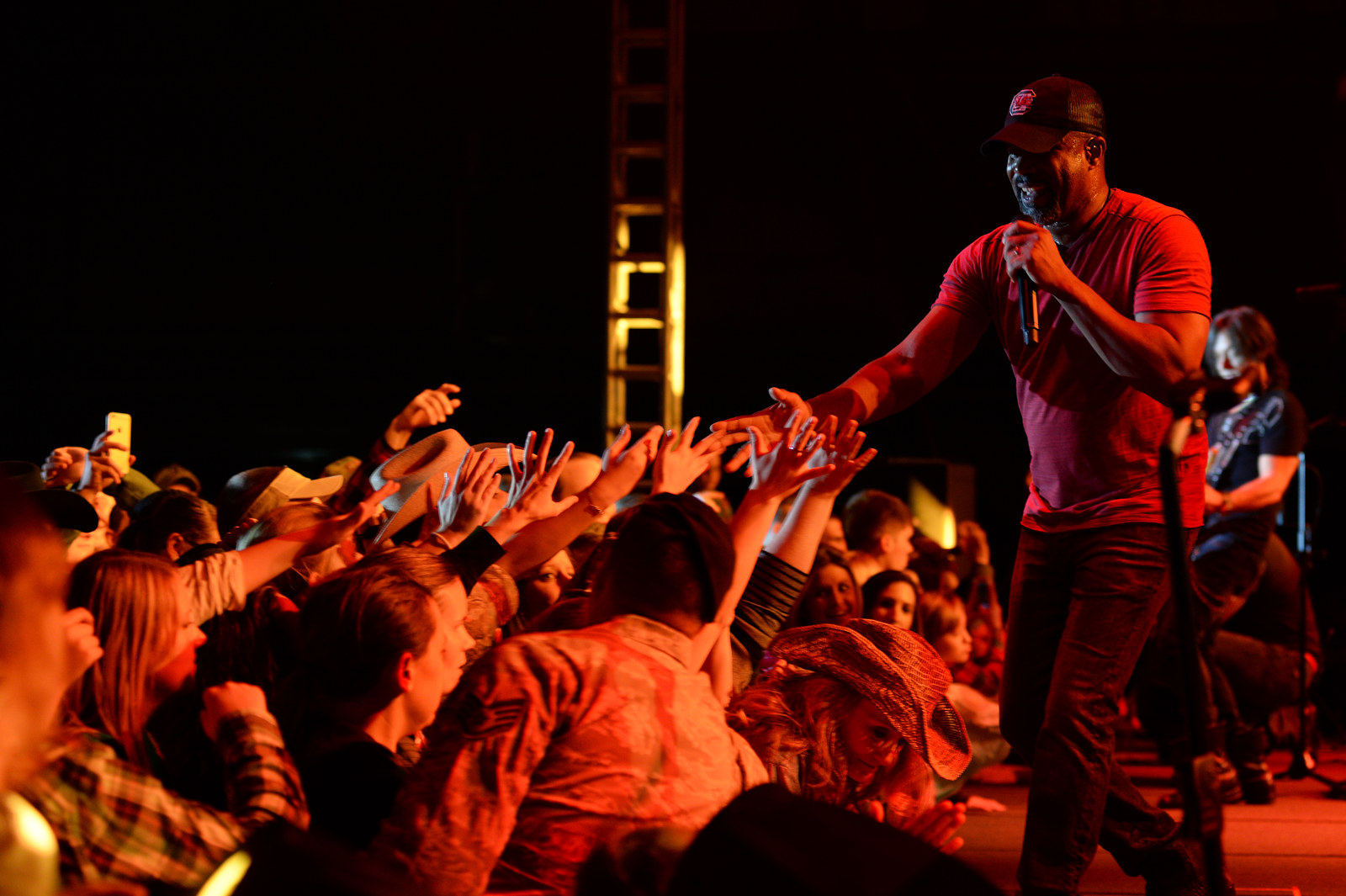 When I was asked to cover the CMA Fest TV special, I was a little worried that I wouldn't really know what to talk about or tweet about. As soon as the first song was performed, though, I knew that I was okay and that coverage wasn't going to be a problem.
CMA Fest had a way of welcoming new listeners with open arms. Maybe it was the country pop, maybe it was the camera pans of the audience having a good time. Whatever it was, I wanted what they were having. I found myself head bobbing and foot tapping to the performances. I found goosebumps on my arms when Garth Brooks stepped on stage, and even when Darius Rucker performed. Man, do I love me some Hootie.
So what better way to discover new music than to watch CMA Fest and learn about the stars of country during the biggest Country Music concert of the year? I know it was about a week ago, but I still think that it was one of the best shows I've watched in a long time and it really made me enjoy that nice country radio music that was played.
I think that my favorite performance of the night was a toss up between Garth Brooks and Darius Rucker for various reasons. Garth Brooks hadn't performed at CMA Fest and I could imagine how surreal it felt to be in the audience and just feel the vibe of the entire crowd and Garth. Plus, watching Garth perform his energy was contagious and I was smiling from start to finish.
Darius Rucker, however, was my childhood. He was Hootie and the Blowfish. He was "Let Her Cry" and "Hold My Hand". As soon as he stepped on stage, I knew it was game over. I was smiling from ear to ear and watching my childhood unfold in the form of a duet with Little Big Town's Karen Fairchild. So which is my favorite? I won't ever be able to tell. But I'd love to hear your opinions on CMA Fest. What were your favorite performances? Let me know in the comments below or on twitter (@spammantha).