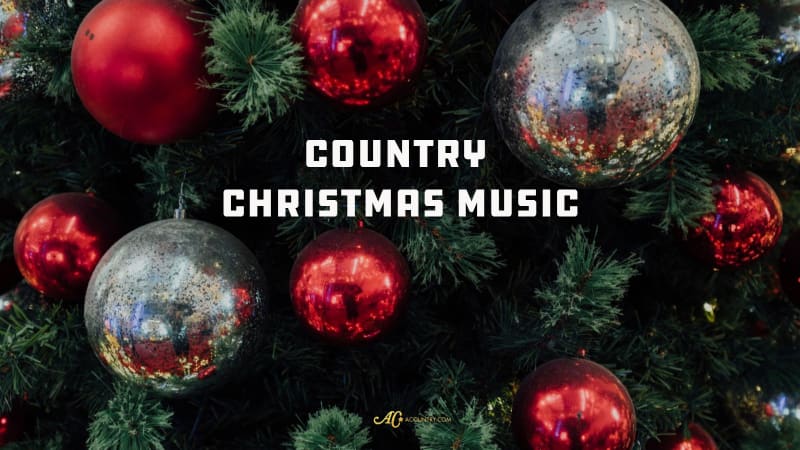 OMG y'all! Is it really Christmas time already? How is that possible? When I started listening to Christmas music back in November, I realized I hadn't taken a deep dive into some solid holiday classics from our friends in the country genre.
So, without further ado, let's take a listen to some great Country Christmas music:
Thomas Rhett "Christmas in the Country"
Start off with some modern country and enjoy Thomas Rhett's version of Christmas for his family. A groovy song that focuses on what family time during a holiday would look like. Such a sweet Christmas tune to celebrate the holiday and your loved ones. Thomas Rhett really nailed this feel-good piece, love and happiness seeping through the lyrics. 
Joe Diffie "Leroy the Redneck Reindeer"
We love satire over here, y'all, and "Leroy the Redneck Reindeer" has everything you could need. Following Rudolph's cousin Leroy, we listen as he saves Christmas after Rudolph gets ill. Santa has a new helper, a reindeer with stylish overalls. This was such a cute alternative to the classic Rudolph, a dancey tune that everyone would love. 
Robert Earl Keen "Merry Christmas From The Family"
What better way to follow Leroy the Redneck Reindeer than Robert Earl Keen's Merry Christmas From the Family?  "Carve the turkey, turn the ball game on / make Bloody Mary's 'cause we all want one!"
Dolly Parton "Hard Candy Christmas" 
First and foremost this is a nothing but love for Dolly Parton account. That woman could do no wrong in my opinion. I had never heard "Hard Candy Christmas" but as soon as I heard it, the song was added to my Christmas playlist. There are two separate categories of Christmas songs right, happy but kinda sad and then sad but kinda happy. This is the latter, one that didn't break into the mainstream, but still, one that encompasses the feeling of Christmas. 
Carrie Underwood and John Legend "Hallelujah" 
Undoubtedly one of the best Christmas duets I have heard, Underwood and Legend *sail* through these notes and intimate lyrics for a somber, yet joyous song about the better days tomorrow. Not following the "Hallelujah" you might be familiar with, this contemporary version of the classic. I thoroughly enjoyed hearing how these superstars were able to mesh their voices to create such a beautiful tune. 
Neil Diamond "Little Drummer Boy"
Neil Diamond's voice is always so soothing and this song is no different. Usually played in a more somber tone, Diamond is able to take this song and add an inspirational twist that adds depth and more emotion to this classic Christmas jingle. "Little Drummer Boy" is one of the oldest and more recognizable songs that celebrate this holiday. Diamond absolutely crushes it, but who is surprised? 
Let's take a listen to some great Country Christmas music and enjoy some holiday favorites and fun tunes to put you in the Christmas spirit with @ThomasRhett @DollyParton @CarrieUnderwood @RobertEarlKeen @JoeDiffieOnline
Click To Tweet
Wow, y'all there were some really great country Christmas songs. What did y'all think of the ones I highlighted?  Are there any that you think should have been on the list but weren't? And lastly, let us know you're favorite country Christmas song in the comments for a chance to win some cool swag from your pals at Acountry! 
If you're looking for us on Facebook, you'll find us here. You can find us on Twitter here and check out our website here to stay up to date with country music news! Have a great day y'all!