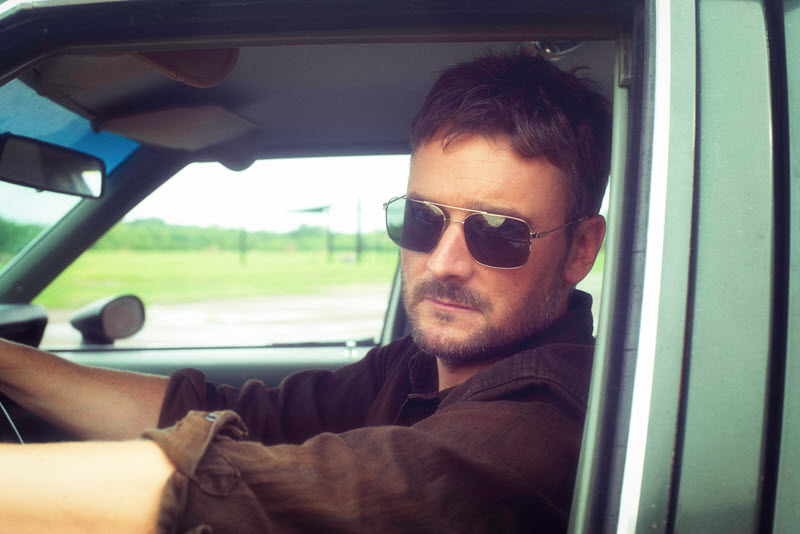 Eric Church has started the new year strong as his latest single "Some Of It" earns most-added distinction with 46 first-day stations.   Described by Esquire as "an open-hearted look at life's hard-won lessons,  "Some Of It" offers Church's honest reflection on what matters most in life. As Vulture explains, "'Some Of It' coyly opens with a list of simple truths – 'Beer don't keep, love's not cheap, and trucks don't wreck themselves' – and builds to a chorus about life being a game of patience and learning. You think he's singing about the value of wisdom, and then the bridge deals a haymaker: 'What really makes you a man / Is being true to her till your glass runs out of sand.'"
"I think it's really interesting that the album took on an identity that allowed 'Some Of It' to make it from where it started to where it is now, and it just fit in the dialogue," explains Church of the song that nearly didn't find a home on Desperate Man. "To me, it made the album."
"Some Of It" follows the title track as the second single off Church's latest album, Desperate Man, a project praised as one of 2018's best by American Songwriter, Billboard, Entertainment Weekly, Esquire, Los Angeles Times, NPR, Rolling Stone, USA Today, Variety and Vulture among others.
Fans will get to experience Church's full catalogue first hand starting this Friday, Jan. 18, when he brings his Double Down Tour to 18 cities for back-to-back nights at every stop plus a blockbuster night in Nashville at Nissan Stadium.
As Church takes over each city, there will be many new and exciting events happening throughout as well as unique merchandise available. As in the past, fans have the opportunity to pre-order These Boots by Lucchese or to purchase their own pair on site in the venue concourses. New this year, Jack Daniel's will be debuting an exclusive Eric Church Edition Single Barrel bottle, available at select liquor stores along each stop of the tour with engraving trucks set up for fans to personalize their bottles. Proceeds from this bottle will help support The Chief Cares Fund. For more details on Jack Daniel's locations and how to pre-order These Boots, be sure to visit ericchurch.com.
The Chief Merch Store will also be open at each tour stop hours before show time and accessible without a concert ticket. Fans can shop the complete Double Down Tour merch line, plus limited items exclusive to the Chief Merch Store such as posters, Eric's Made In America stage tees, Desperate Man Guitars, Jack Daniel's & Eric Church Whiskey Barrels, Double Down Tour scented candles and city-specific tour tees.
For real-time notifications and exclusive opportunities and events in each city, download the new Eric Church app. The app will be the place to go for the latest information on the Chief Merch Store location, fan club meet ups, M&G and fan photos, plus chances to win seat upgrades, special merchandise and more.
Source:  Essential Broadcast Media