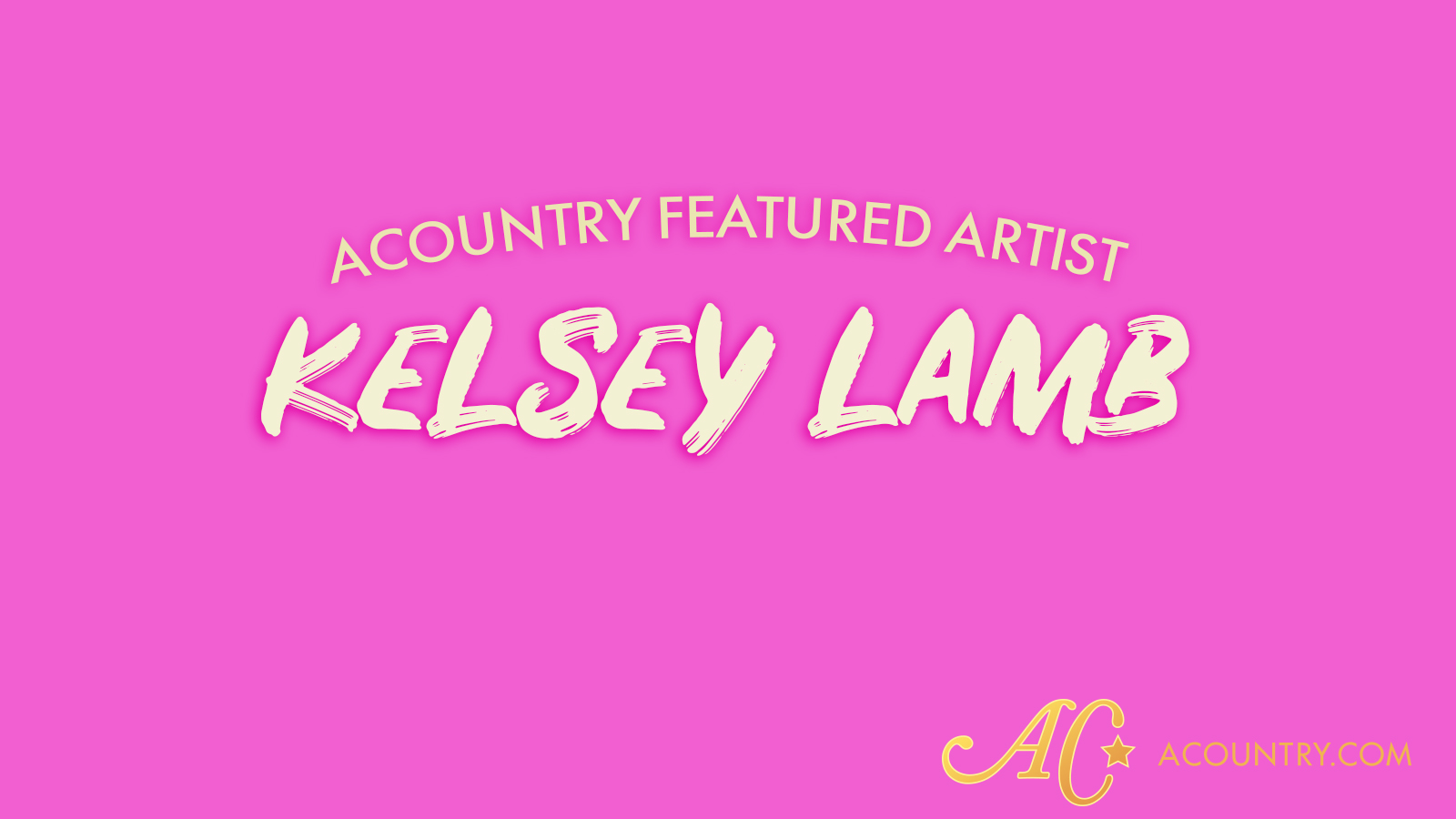 From Little Rock, Arkansas to Nashville, Tennessee, Kelsey Lamb has been creating amazing, personal music for all to hear and experience in a unique, intimate way since she was only 10 years old. Whether you choose to dance your heart out to Warning Sign, submerge yourself in her cover of Jingle Bells, or fall in love during Little By Little, her beautiful voice will be sure to leave an impression on you!
After the success of her debut single "Little By Little" and traveling the country on a radio tour, Lamb wanted to release a follow-up track to transition into cooler weather and show a more emotional side to her music vocally and lyrically. 
"I never thought I was going to release this song, but I knew it was special when I wrote it. I was listening to my old demos one day on the road and 'Only For The Summer' really hit me emotionally. I decided this song needed to be heard and thought fall was the perfect time to release it. This song takes me back to my roots and the sound I grew up on with an intimate Country storyline and melody," says Lamb. 
Kelsey has toured with widely-known artists like Kenny Rogers and Alan Thicke, and is heavily influenced by icons such as Miranda Lambert, Tim McGraw, and Alison Krauss. She was also named one of 2017's frontrunners to breakout as a new artist in Country/Pop music. She already has many accolades under her belt, and she hasn't even released her debut EP yet! Although, we can count on that soon, as she's working on it as we speak.


With poignant lyrics, enchanting melodies and sunny southern charm, newcomer Kelsey Lamb is undoubtedly a star-in-the-making. The young Little Rock, Arkansas-native has already made a name for herself in the Music Row community as a powerhouse vocalist. With a voice as rich as it is tender, Lamb has earned comparisons to the likes of Alison Krauss and Miranda Lambert while her songwriting abilities speak to fans of Taylor Swift and Kelsea Ballerini. In fact, the rising young star's song-crafting prowess landed her song "Warning Sign" in the Lifetime Original Movie, "Bad Stepmother," earlier this year, a film in which she also starred. The multi-talented Lamb has appeared in multiple movies including Hallmark's "Christmas in Homestead" and "Traces." Lamb has performed at venues large and small, both as a headliner and opener, including as part of Kenny Rogers' The Toy Shoppe Tour (2015). 
We're already such big fans of this country beauty, and can't wait to see what she's getting ready to take on and put out there for all of us to enjoy! Check out her website to learn more about this rising powerhouse and make sure to keep a close eye on her Spotify!