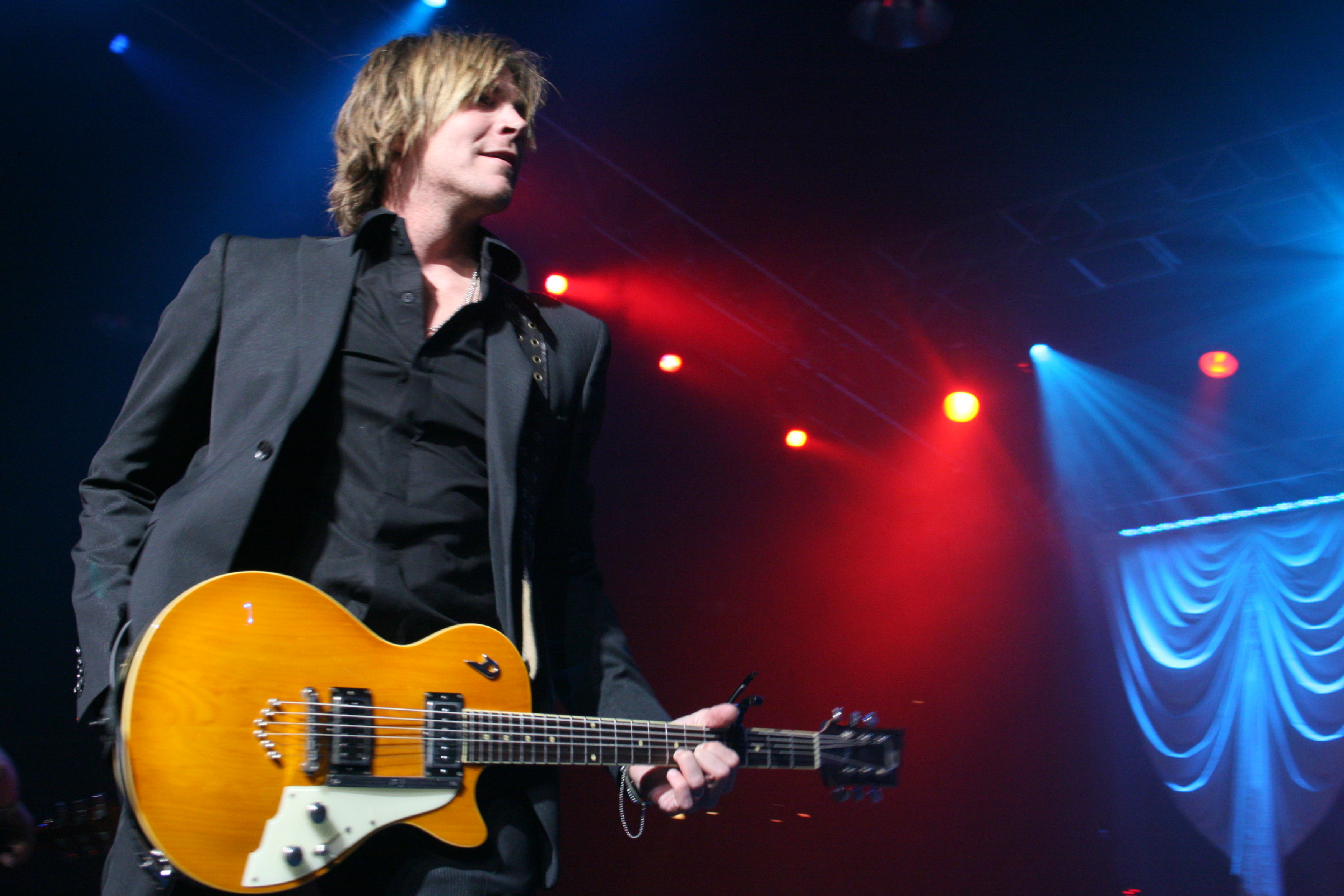 At this point, Jack Ingram knows a thing or two about what is and isn't country music. While he's a new face to some, he began his career over a decade ago in the hardscrabble honky-tonks and dancehalls of Texas. He quickly earned the respect of his peers -not to mention his heroes. Waylon Jennings called him "an incredible talent," while Billy Joe Shaver pronounced him "one of the best performers around." Nonetheless, Ingram bounced between independent and major labels, none of which exposed him to the masses. A critic's and musician's favorite he mostly remained until Ingram partnered with manager George Couri of C.S.E. who recognized the power of Jack's appeal and continually-growing fan base.
Upcoming Jack Ingram Concerts
The decision to sign with Scott Borchetta and Big Machine in mid-2005 completed the team – and the hits started coming. "All the label situations I've been in before, I don't think everyone at the company believed it could work," he figures. "This time, there was no question." It was a question, however, that took five years to answer. Ingram's last studio album, Electric, hit stores in 2001. During the subsequent process of building his audience, and finding a new home at Big Machine, Ingram went through significant changes in his life, reflected now on This Is It. "It's been a whole life cycle since I put out a studio record. I've become a father, three times over, and have experienced the seismic shifts associated with that – coming to terms with yourself, the central figures and the defining moments in your life." he says. "My records in the past paralleled my growth and maturity and This Is It is a further reflection of that. This is what I've been going through and what I've been doing."
Jack Ingram's four consecutive hit singles made him the most-played new artist of 2006 (Mediabase). His #1 smash single "Wherever You Are" kicked off a clean sweep of hits that was followed by the TOP 10 tongue-in-cheek rocker, "Love You;" Jack's rendition of "Lips of an Angel;" and his most-recent hit, "Measure of a Man." Ingram's latest single, the romantic lament, "Maybe She'll Get Lonely," is currently climbing the charts. After a decade of critical acclaim, the Houston native's breakthrough album, THIS IS IT, debuted as the #4 album behind only Tim McGraw, Carrie Underwood, and Alabama. In April 2007, Ingram won CMT's fan-voted, boundary-pushing "Wide Open Video of the Year" Award. Ingram's dynamic brand of country rock has been featured on the Ellen DeGeneres Show, CNN, the CBS Early Show, Fox & Friends, the NBA Final Four, and praised by USA Today, People, Esquire, the Los Angeles Times, Dallas Morning News, and Country Weekly among others. Jack has hosted his own regular music program on XM Satellite Radio for the last two years. In addition, Jack has toured recently with Brooks & Dunn, Sheryl Crow, Gary Allan, Brad Paisley and Dierks Bentley. He joined Martina McBride's "Waking Up Laughing" tour in January 2008.
photo by Jarrod Vrazel : ACountry.com
: : : : :