Julie Roberts : ACountry exclusive interview
January 8, 2005
by Jarrod Vrazel
Julie Roberts performed tonight at Tony La Russa's Animal Rescue Foundation's (ARF) Stars to the Rescue XIV gala at the Dean Lesher Regional Center for the Arts in Walnut Creek, California for ARF's 14th annual fundraiser. You can help this wonderful cause by making an online donation.
Earlier in the day, Julie toured the campus that ARF has built and got to see the some of the dogs that this is helping, including a little three-legged friend named Fabio.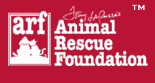 Funds raised from this fantastic fundraiser will be used by ARF's Adoption and Education Center to save the lives of loving dogs and cats who have run out of time at public shelters. ARF gives another chance at life to dogs and cats who would have otherwise be killed. ARF provides the care and attention they need, including spay or neuter surgery, until ARF finds them a new home of their own.
ACountry: Did you have a good experience touring the facilities?
Julie: It was amazing. I didn't really know what to expect. When you first walk in, they have these little rooms where, if you are thinking about adopting an animal, they let you go in there and spend time to see if you connect. It's just amazing. They've thought about everything. If there's a family that wants to adopt a pet, they have this little school to show the kids the responsibilities of pets. They show them that they need to take the pets to the vet and they have a pretend little market where you go to buy dog food and other things for your pet. It's just so neat. They've thought about everything. After people bring in dogs or cats that are strays, they have this area where they treat them for sicknesses. They have a whole little veterinary and an ICU for these animals. I saw a few dogs I would love to have today. It's just awesome.
ACountry: Do you have any pets back home?
Julie: I do! I live in a condo in Nashville, so I can't have a lot. But I have a little dog. Her name is Dixie. But, when I get a house one day, I'm going to have lots of animals.
ACountry: How was the response for your set tonight?
Julie: The crowd was awesome tonight. Everybody was real excited for the cause. They seem to like country music out here. I haven't been to Walnut Creek, so I was really excited to be a part of it. They seemed to enjoy it, and I sure had fun. I played with an all-star band. There were musicians from the Doobie Brothers and one guy plays with Jewel on the road. I felt so blessed to be on stage with such a talented group. They learned five of my songs. I was so excited.
ACountry: I've been sitting here today working on various projects and I've seen your new video, Woke Up Older, at least five times today on GACTV.
Julie: That's good to hear. I don't get to watch much TV, but it's good to hear that they're playing it that much.
ACountry: I think you definitely have another winner on you hands.
Julie: You do? Thank you, Jarrod. And thank you for posting the video links for me.
ACountry: You're welcome. We'll get you some good exposure.
Julie: I know you will.
ACountry: Are you coming to Texas any time soon?
Julie: Yes! I am. I haven't go to play there a lot, but I was looking at my calendar and I'm playing there soon. My dates are on my website, julieroberts.com. I haven't played there too often for some reason. I don't know why. When I went on my radio tour at the beginning of last year, I stopped in Houston. I was in Houston around the Super Bowl time. It was really, really busy. I've been to Dallas a couple of times. I haven't been there in a long time, but it's on my calendar.
ACountry: Great. I'll have to come check out your show.
Julie: Yes, that would be awesome. I'd love it.
ACountry: How was the Tonight show performance?
Julie: We had so much fun. We played a few cuts yesterday off my record. We were on there about seven months ago and played Wake Up Older, which is the video you've seen a lot of and my new single. We had already sung that on there, so Jay and his staff picked another song off my record that they wanted me to sing, and it was 'If You Would Have Called Yesterday.' It went great. It was so much fun. Jay is so nice. Everybody there is super- super nice. Hopefully we'll get invited to come back again.
ACountry: I'm sure you will.
Julie: I hope so.
ACountry: I'm very proud of you for your efforts for the Animal Rescue Foundation. I'm sure it means a lot to the foundation for the artists to take the time to help this great cause.
Julie: It means just as much to me for them to ask me to help out. It is something that I can do and it is something I'm very passionate about, too. Everybody that's working on this event is very passionate about it. It is just amazing. If you every get out, you should tour the facilities.
ACountry: I'm going to try to make it out there for the event next year.
Julie: Yes, you should. You will be amazed. You will definitely have to come next year. You'll love it.
ACountry: I appreciate you taking the time to discuss the experience and I hope you have a great 2005 and lots of CMA Award nominations in the fall.
Julie: Thank you. I hope you're right.
ACountry: I think I will be.
Julie: You're sweet. Thank you. I'll see you in Texas.