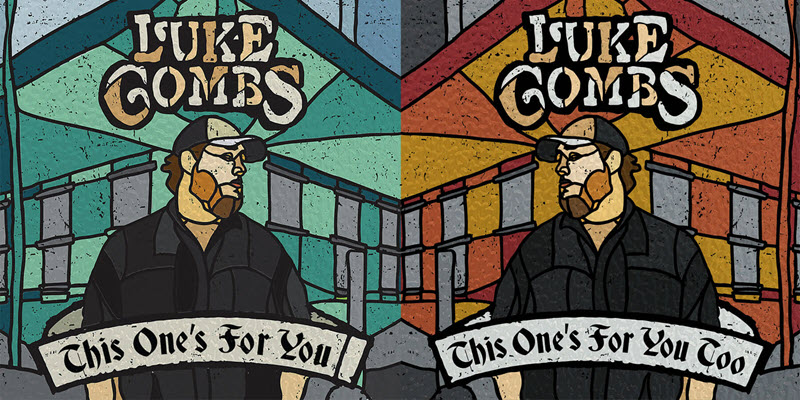 Luke Combs' new album has been out for a few weeks and has had time to make its rounds amongst fans. While I listened to it the night that it released, I wanted to give this one time to really make an impression– you know, kind of like marinating a really good steak or allowing that fancy bottle of wine age for a few years. Anyway, now that I've made myself hungry, I'm just going to cut to the chase: This album is absolutely incredible, and I've never been a bigger fan of Mr. Combs which is really saying something considering he's one of my favorite artists out there right now. While this is an extended version of his last album, I'm gonna take some time to talk about the new singles.
Houston, We Got A Problem
"But I still feel like I landed on the moon, 'cause it ain't got you."
When you start the song, it sounds like it's just another country track about his appreciation for a town he's stopped in as he tours the country, but it soon turns into a song about a broken heart. My favorite aspect of this song has got to be the fact that he portrays his loneliness clearly, without harping on it during the entire song– actually, there are really only two lines in the chorus that changed the entire dynamic of the single.
Must've Never Met You
"I guess whoever said the grass was greener, must've never seen the other side."
I don't know where he pulls his inspiration from, considering he's (seemingly) in a very happy relationship. Even still, the man just keeps belting out breakup anthems that never disappoint. In this song, Luke talks about the fact that when you meet someone truly special, no cliche saying is going to be the healing hand that helps the hurt. I love the way this song was worded, and way you can feel what he's trying to convey to his listeners.
Beautiful Crazy
"Yeah, she's crazy. But her crazy's beautiful to me."
If a man ever wrote something  like this with me in mind, I don't think my heart could take it. Luckily for you, if your day starts with a coffee and ends with a wine, you can totally pass this off as your song. You've probably heard this one a million times by now, but let's be real; Is it possible to get tired of it?
For more information about Luke Combs, visit LukeCombs.com