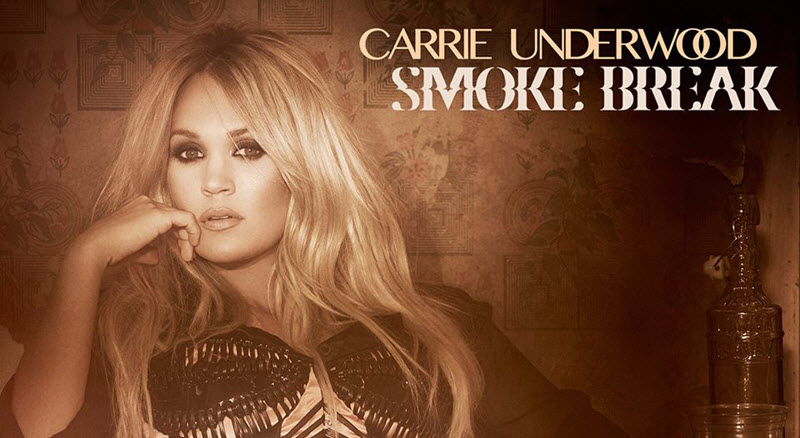 Ever get that feeling where you need something new in your life?  It's natural to feel that way and sometimes the perfect cure is a new tune from one of your favorite country artists. We suggest listening and watching the new Carrie Underwood "Smoke Break" video. The lyrics are captivating and Underwood is impeccable.
For starters the cinematography is beautiful, which is not surprising considering that Carrie herself is in the video. The video almost looks like it was filmed with the Instagram Nashville filter, which we love. The filming appears to take place in a small town out West. Carrie drives an old truck, there is a diner and yes plenty of eye candy.
The lyrics are pretty clear. This song is about people who work hard and need a little break. We can all relate to that, right? Our favorite line you might be wondering? " I don't drink, but sometimes I need a stiff drink".
As you probably remember Carrie Underwood was a winner on American Idol and after that the country music world has never been the same. She is the flawless girl next door. No matter how many hits she comes out with she never forgets her Oklahoma roots and what she stands for. You do you Carrie and we will just sit here being your number one fan.
Get your smoke break fix here.