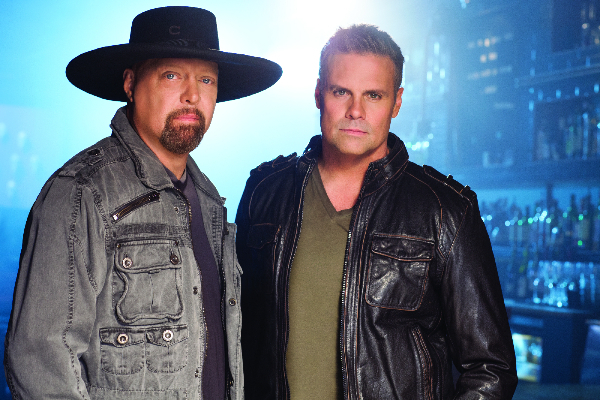 Troy Gentry of Montgomery Gentry is dead at age 50 following a helicopter crash in New Jersey. The band confirmed Gentry's death on Twitter Friday afternoon.
— Montgomery Gentry (@mgunderground) September 8, 2017
"It is with great sadness that we confirm that Troy Gentry, half of the popular country duo, Montgomery Gentry, was tragically killed in a helicopter crash which took place at approximately 1:00 p.m. today in Medford, New Jersey," the band tweeted just before 4 p.m. Eastern Time.
The Flying W Airport & Resort in Medford, where the concert was set to take place, announced in a Facebook post Friday afternoon that the show had been canceled.  The Courier-Post reported that aircraft went down at the Flying W Airport on Fostertown Road around 12:37 p.m. local time Friday.  Two people were reportedly on board.  Eddie Montgomery was not among the passengers.  A spokeswoman for the Federal Aviation Administration told the Courier-Post a Schweitzer 269 "crashed in a wooded area off the end of runway 1," and that the FAA and the National Transportation Safety Board would soon begin an investigation into the incident.