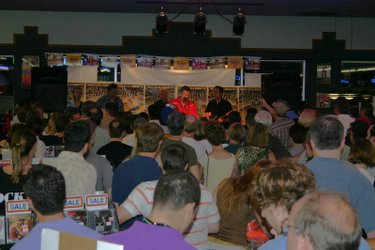 Robert Earl Keen continued the What I Really Mean release celebration with a Shiner sponsored CD release party at Cactus Records in Houston Friday night (May 13). The performance and autograph session followed a string of promotional appearances earlier in the week, including Austin, San Antonio, and College Station. The CD release celebration continues today at the Shiner Bash in Shiner.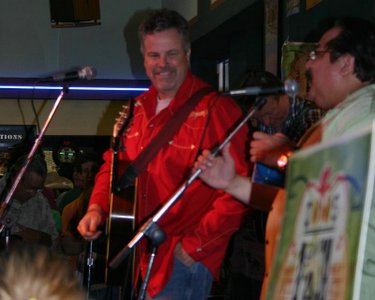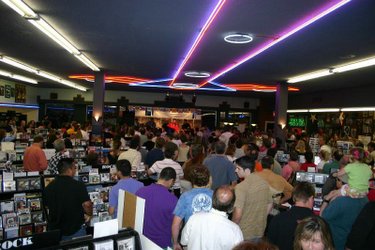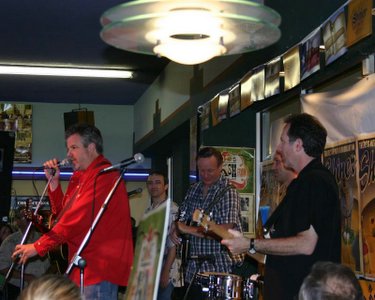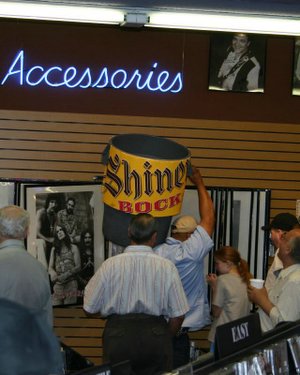 Buy What I Really Mean now and experience for yourself the music that is receiving glowing reviews nationwide:
* * * You have to admire a country singer who'll write about a drag queen singing the Hank Williams catalog, especially when the same guy can write something as touching as What I Really Mean. Throughout, this Texan balances his stranger notions ' such as the vivid A Border Tragedy, which features a cameo from Ray Price ' with more conventional fare such as the country-rocker The Wild Ones. But whatever he's singing, it sticks with you. – Brian Mansfield
'USA TODAY
'Whimsical storytelling is one of this cheerful Texas troubadour's gifts' Keen delivers the most commercial country material of his career (Brooks & Dunn-ish on "The Wild Ones," Big & Rich-like on "Broken End of Love") without sacrificing the intelligence and integrity that have brought this much-loved cult
figure to the cusp of something bigger and richer.'
-BILLBOARD
'A- / Americana music's standard-bearer Robert Earl Keen spins tales funny, rocking and poignant on 'What I Really Mean.' This set may finally get Keen the mainstream country audience he deserves.'
-KNIGHT RIDDER NEWS SERVICE
'Few songwriters are as cinematic as Robert Earl Keen'his eleventh album finds the Texas troubadour transforming indelible characters, vivid description, and narrative drive into movies for the ear.'
-AMAZON.COM
'***'Keen has always mitigated his soft twang and bluegrass instrumentation with singer-songwriterly gold sounds, but his twelfth album might be his breeziest yet.'
-ROLLING STONE
'A collection of songs filled with emotion, depth, strength, and unique character. This is what makes music worth hearing.'
-HYBRID Magazine
"What I Really Mean' shines as his best vocal performance, an album that showcases his grasp of nuances, boasts his most accomplished batch of songs and his expert command of varied instruments to augment his folk-country sound.'
-DALLAS MORNING NEWS
'Musically, Keen is all over the map. His gospel-tinged 'Long Chain,' the Celtic-flavored 'The Traveling Storm,' and the Tex-Mex sound of 'A Border Tragedy' reveal his breadth. 'What I Really Mean' should win Keen even more admirers.'
-POP MATTERS
'How can you resist a song about Hank Williams playing Philly in drag, singing of human imperfections, a tear causing his mascara to run down his cheek as he complains that country music if full of freaks? That's 'The Great Hank,' and Keen's offbeat humor is the first thing you notice.'
-ROCHESTER DEMOCRAT & CHRONICLE
'Keen's ability to spin a good story song is considerable, even by the Lone Star standard. 'What I Really Mean' is filled with compositional mileposts" The Great Hank' and 'A Border Tragedy' are marvelous songs that embody what Robert Earl Keen is all about, which is having fun. Texas-size fun.'
-WINSTON-SALEM JOURNAL
The road goes on forever… and the party never ends as ACountry presents your chance to experience Robert Earl Keen live as he hits the road to celebrate the release of his new album. Enter to win FREE Robert Earl Keen tickets!
: : : : :
listen to Robert Earl Keen free samples / download from iTunes