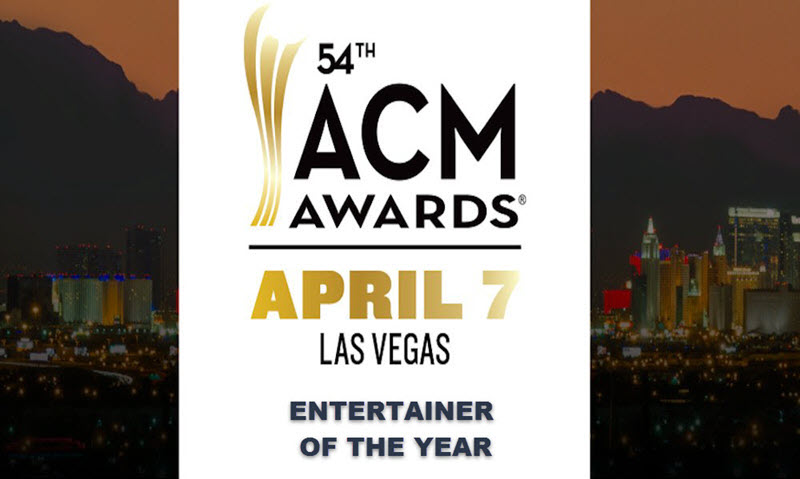 2019 Academy of Country Music Awards nominees for Entertainer of the Year are Jason Aldean, Luke Bryan, Kenny Chesney, Chris Stapleton, and Keith Urban.  Here's a look at each of the contenders.  The winner will be announced tonight at the ACM Awards live from Las Vegas.
News update:  2019 ACM Awards Winners
ENTERTAINER OF THE YEAR
Jason Aldean
Did you know Jason's real name is Jason Aldine Williams? Since 2005, he's released 8 studio albums and 24 hit singles, making him one of the biggest names in country music over the last 14 years. Along with taking over every country radio station out there, he's also married to Brittany Kerr, a father of 4, and owns a hunting company, record company, AND a Nashville bar/kitchen. He's got a lot on his plate, but he still makes it look so easy!
Luke Bryan
Thomas Luther Bryan, aka Luke Bryan, was born on July 17, 1976 in Leesburg, Georgia. Before coming the mega-star we all know and love, Luke's career began as a songwriter for artists like Travis Tritt and Billy Currington. He kicked off his solo career with his first album, I'll Stay Me, in 2007, and has only continued to climb the charts from there. Luke has conquered so many hardships and made light of every situation that's been thrown his way, and we commend him for being just as good of a person as he is an artist. We're rooting for you, Luke!
Kenny Chesney
Kenny has been in the spotlight since 1993, giving us hit after hit that are perfect for blasting at a beach barbecue or on a road trip during the summertime. He's one of the most popular touring acts in country music, selling out almost every single show he's had for years. Chesney has maintained his humanity throughout his fame, aiding in the relief of Hurricane Irma and creating a charitable fund, Love For Love City. Also, if you're every curious, do yourself a favor and type look up what Tim McGraw and Kenny Chesney were up to in Buffalo, NY in 2000… We promise you won't regret it!
Chris Stapleton
We've followed Chris' story pretty closely, as I'm sure you have, over the last few years since he released his breakthrough album, Traveller. Growing up in Staffordsville, Kentucky, he was an all-star football player and vocalist, and eventually growing into a singer/songwriter who has written hits for the likes of Peter Frampton, Vince Gill, and more. He's a loving father and husband on top of maintaining an incredible music career, and he's living proof that you never know what might happen if you continue chasing your dreams!
Keith Urban – WINNER
What is there to say about Keith that we haven't already said? He's world-famous for his unique and personal music, an active father, and he and Nicole Kidman are our relationship goals for sure! He's overcome many obstacles such as addiction, and used his experiences to further his career and connect with fans all over the world. He's a personal favorite of mine, and I wouldn't be surprised even one bit if he were to add to this award to his list of achievements tonight!
2019 #ACMAwards nominees for Entertainer of the Year are @jasonaldean, @lukebryanonline, @kennychesney, @chrisstapleton, and @keithurban. Who's your pick?
Click To Tweet
Check out the full list of 2019 ACM Awards nominees. The ACM Awards will be broadcast live from MGM Grand Garden Arena in Las Vegas on Sunday, April 7 at 8:00 PM ET/PT on CBS.  Who's your pick to win Entertainer of the Year?