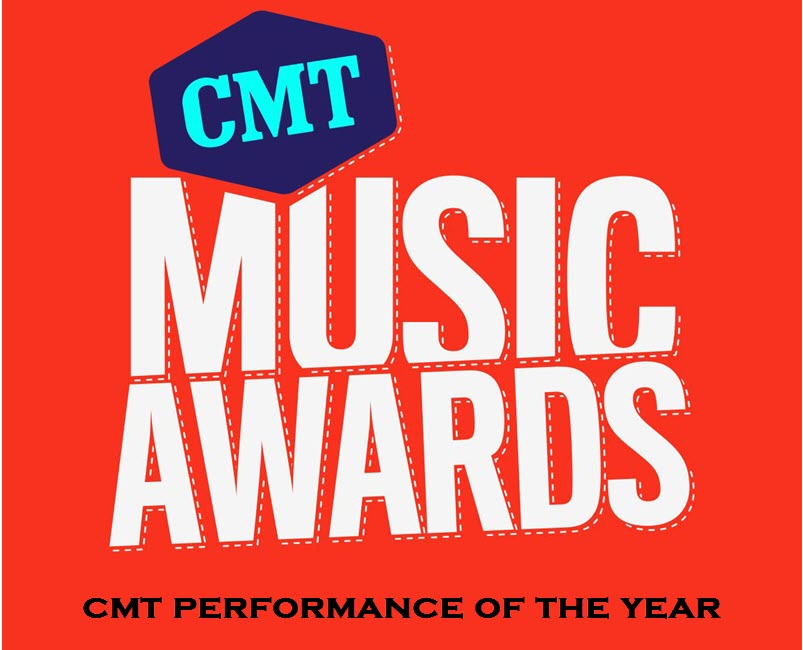 2019 CMT Music Music Awards nominees for CMT Performance of the Year are Boyz II Men and Brett Young; Luke Combs and Leon Bridges; Maren Morris and Brandi Carlile; Brett Eldredge and Meghan Trainor; Karen Fairchild, Kimberly Schlapman and Gladys Knight; and Zac Brown and Shawn Mendes.   Here's a look at each of the contenders.  The winner will be announced at the CMT Awards live from Nashville on June 5, 2019.
CMT Performance of the Year
Boyz II Men and Brett Young – Motownphilly
Boyz II Men and Brett Young? That's kind of a weird match-up, isn't it? Well, the people over at CMT Crossroads said, "hey, don't judge a book by its cover!" And that's the story of how we got one of the most interesting performances of the year. With Brett Young's country twang and the smoothness of B2M's vocals, this is the crossover we never knew we needed!
Luke Combs  and Leon Bridges – Beautiful Crazy
It's no secret that Luke Combs is a personal favorite of mine, so when I heard that he and Leon Bridges were teaming up for a duet of Luke's "Beautiful Crazy", I was ecstatic! Now, I know I may seem a bit biased, but I wasn't a huge fan of this performance solely because I didn't feel that Leon's voice lived up to the beauty of this song in its originality. Do I see this one taking the win? Personally, no. But who knows? Maybe my fellow Luke stans will pull it off!
Maren Morris and Brandi Carlile – (You Make Me Feel Like) A Natural Woman
This performance was SO FUN! I'm convinced that Brandi Carlisle and Marren Morris were made for eachother (vocally), and this duet is what dreams are made of. Setting aside the nostalgia factor (the song was originally released in 1968 by none other than the Queen of Soul herself, Aretha Franklin), Brandi and Marren brought a fun, modern, country twist to one of the most beloved hits of all time, and their stage presence was unmatched. I'd definitely love to see them perform again in the future!
Brett Eldredge and Meghan Trainor – Let You Be Right
I'm going to be completely transparent and say that I am NOT a Meghan Trainor fan, but I do like Brett Eldredge quite a bit. That being said, I thought this duet was so fun and different, seeing Brett step outside of his country-comfort zone and Meghan's vocals were pretty on-point. You could tell they were having a great time on stage, which the crowd definitely picked up on and all-around created and awesome energy. I wouldn't be surprised if Meghan and Brett won this category, although I don't think it was QUITE there.
Karen Fairchild, Kimberly Schlapman and Gladys Knight – I Can't Make You Love Me and Help Me Make It Through the Night
There are no other words to describe this performance than the word "iconic". Little Big Town is one of the most well-known groups in country with 2 women who just radiate power, and Gladys Knight is… Well… Gladys Knight, and I think that pretty much speaks for itself. Together, these three powerful females performed two of the most beloved songs of all time, and absolutely knocked it out of the park. I got literal goosebumps and was completely enveloped in watching them on stage together. This performance has my vote, hands down!
Zac Brown Band and Shawn Mendes – Keep Me In Mind
Is it just me, or is this category filled to the brim with some of the most random crossovers ever? Although the pairings may be a little odd, the talent that these artists bring to the table while performing alone is multiplied when they're out on a stage together. I was so impressed with the way Shawn Mendes held his own on a song that is completely out of the ordinary in comparison to his chosen genre. It was a pleasant surprise hearing the pair sing one of my very favorite Zac Brown Band songs, one that I wasn't expecting at all. Can we get a tour or something?
Check out the full list of CMT Music Awards nominees and cast your vote now at vote.cmt.com. The CMT Music Awards will be broadcast live from Nashville  on Wednesday, June 5 at 8/7c on CMT.  Who's your pick to win CMT Performance of the Year?