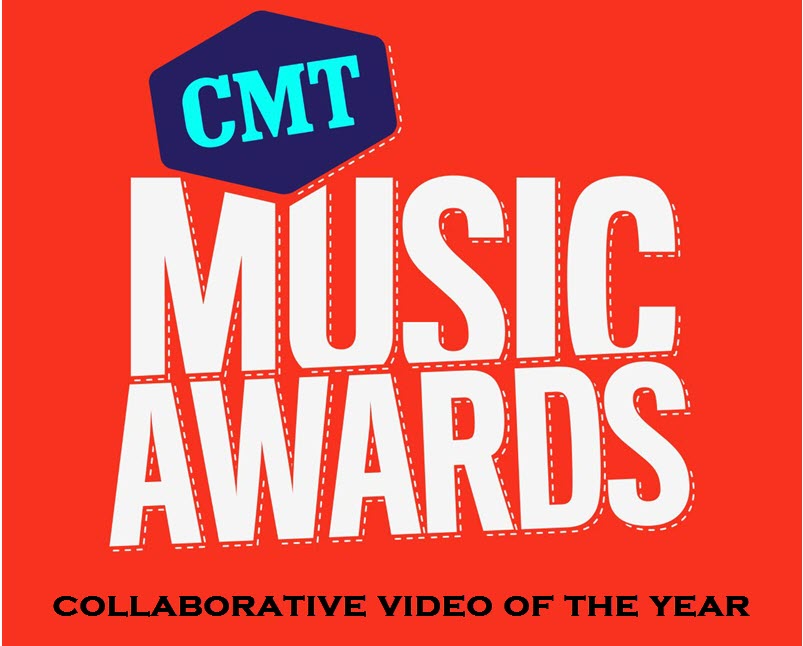 2019 CMT Awards nominees for Collaborative Video of the Year are Brantley Gilbert and Lindsey Ell; Darius Rucker featuring Jason Aldean, Luke Bryan, and Charles Kelley; Dierks Bentley featuring Brothers Osborne; Jason Aldean featuring Miranda Lambert; Keith Urban featuring Julia Michaels; and Sugarland featuring Taylor Swift   Here's a look at each of the contenders.  The winner will be announced at the CMT Awards live from Nashville on June 5, 2019.
Collaborative Video of the Year
Brantley Gilbert and Lindsay Ell – What Happens In A Small Town
Can we talk about that beautiful Mustang? Brantley Gilbert and Lindsay Ell are the dynamic duo behind this video, and it's one of my favorites of this year so far. Lindsey and Brantley can be seen in various spots throughout a "small town" (which makes sense considering the title of the song), and the portray the feelings of the song both physically and vocally in such a convincing way. I LOVE this song and this video was beautifully done. Hopefully this is the beginning of Brantley's comeback!
Darius Rucker feat. Jason Aldean, Luke Bryan, Charles Kelley –  Straight To Hell
Darius Rucker, Jason Aldean, Luke Bryan and Charles Kelley (I know, a LOT of big names) are seen as old country western cowboys, in a saloon setting in this fun, upbeat video, drinking away their worries and cheating their way through a hand of poker together. My only question is: why was I not invited to this party?
Dierks Bentley feat. Brothers Osborne – Burning Man
Dierks Bentley and Brothers Osborne collaborated for not just the song, but the visually-stunning video as well. It takes place in the desert, and like the title of the track, has serious Burning Man (music festival) vibes. It's been a huge summer anthem and one of Dierks' best hits to date! With the popularity it's gained, I wouldn't be one bit surprised if it earned this victory.
Jason Aldean feat. Miranda Lambert – Drowns The Whiskey
Jason Aldean brought Miranda Lambert on for this song, and it's no wonder why it's been sitting towards the top of country charts across the board. The video, which really played on a multitude of gold tones and whiskey-themes, is SO aesthetically pleasing, along with having two all-stars telling a musical story about losing a love so strong that nothing helps them escape it— not even whiskey. Miranda and Jason alone are incredible, but together, they're unstoppable.
Keith Urban feat. Julia Michaels – Coming Home
I'm a HUGE fan of both Keith and Julia, so when I first heard this song AND saw the video, I was "pumped", for lack of a better word. But while I love both VERY much for what they are and how well they work together, I got no sort of country vibe from it at all. I can't believe I'm saying this, but I honestly hope this one doesn't win the category! Solely due to the fact that THIS song doesn't quite fit the criteria, in my personal opinion.  
Sugarland feat. Taylor Swift – Babe
While I am the furthest thing from a Taylor Swift fan, I played this song on repeat for the first week after they dropped it. I loved the theme of the video, how well Taylor and Jennifer harmonized, and just everything about the song and video. The overwhelming amount of girl-power and independence portrayed in this video could very well earn them a victory here, and it would be well-deserved!
Check out the full list of CMT Music Awards nominees and cast your vote now at vote.cmt.com. The CMT Music Awards will be broadcast live from Nashville  on Wednesday, June 5 at 8/7c on CMT.  Who's your pick to win Collaborative Video of the Year?