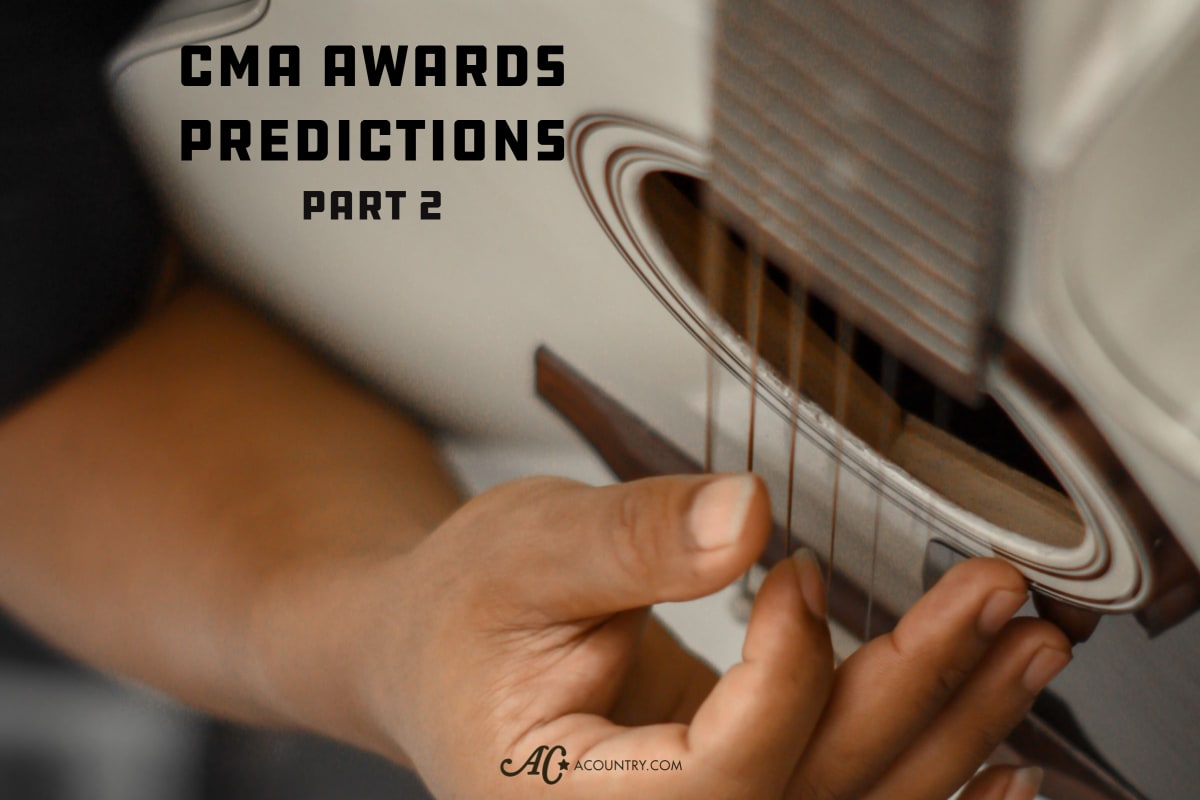 The second installment of our 2021 CMA Awards predictions is hot off the press and ready to be shared, y'all! Like we said in part one of our CMA predictions, we are so excited about these nominations! While there were some snubs that we would like to discuss with the Academy, we also believe they got it right with a lot of these nominations. Let's dive right in, shall we? 
Male Vocalist of the Year
Dierks Bentley 
Eric Church 
Luke Combs
Thomas Rhett
Chris Stapleton
This one is tough because all of these guys had great years! Releasing new albums, chart smashers, and really cute Instagram photos. This one was one of the toughest to guess, but we decided to go with Thomas Rhett!
Vocal Group of the Year
Lady A
Little Big Town 
Midland 
Old Dominion 
Zac Brown Band 
It is hard to pick between all of these groups because they allllll have songs that repeat on our playlist. In our personal opinion, it is going to have to be Old Dominion! They had such a stellar year and definitely should be recognized. 
Vocal Duo of the Year 
Brooks & Dunn
Brothers Osborne
Dan + Shay
Florida Georgia Line
Maddie & Tae
Look we love Dan + Shay endlessly, but this year, we are going with Brothers Osborne! It's time to give them a little award love.  
Album of the Year
29 – Carly Pearce
Dangerous: The Double Album – Morgan Wallen
Heart – Eric Church 
Skeletons – Brothers Osborne 
Starting Over – Chris Stapleton 
All of these albums splashed into the country world with strong singles and amazing production. We have a feeling it is between 'Dangerous: The Double Album' or '29'. They both were critically acclaimed and accompanied a lot of personal turmoil for both of these artists – publicly and privately. .
But wait!  There's more!  Check out our 2021 CMA Awards predictions part one for even more country music fun.
The 55th Annual CMA Awards will broadcast live from Nashville Wednesday, Nov. 10 (8:00-11:00 PM/EST) on ABC.
'Awardstradamus' has spoken! What do you think about this round of predictions? If we nailed it, or if we didn't, let us know on Facebook here, Tweet at us here, or share your opinions with us on our Instagram here.