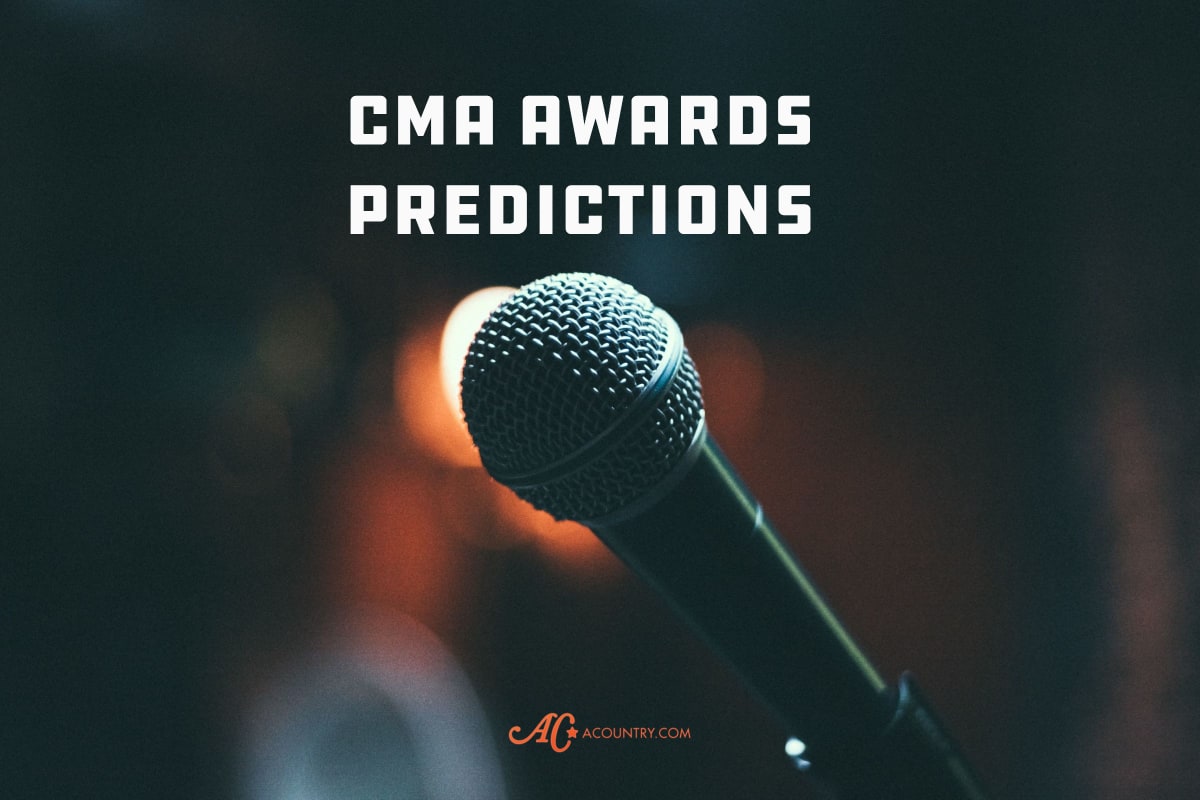 The 2021 CMA Awards are coming up on November 10 and we are so excited to tune in to see all of the performances!  There are a lot of great nominations (and a few snubs) that we were excited/surprised to see – but most of all, I have predictions! I like to pretend I am 'Awardstradamus' and can predict the winner for some of these categories, so let's get started.
Entertainer of the Year
Eric Church
Luke Combs
Miranda Lambert 
Chris Stapleton 
Carrie Underwood 
All of these artists had *incredible* years. Seriously, they all made huge moves for their career, and all of their shows were showstopping. Now, when it comes to a winner, we have to go with Miranda Lambert! While her recent project 'The Marfa Tapes' was snubbed for Album of the Year (which feels like a crime) her energy, project levels, and concerts have been off the charts. We are prettttyyyy confident that she will be able to take this award home. 
Single of the Year
"Famous Friends" – Chris Young with Kane Brown 

Producers: Corey Crowder, Chris Young  / 
Mix Engineer: Sean Moffitt 
"The Good Ones" – Gabby Barrett 

Producers: Ross Copperman, Zach Kale 
Mix Engineers: Chris Galland, Manny Marroquin 
"Hell Of A View" – Eric Church 

Producer: Jay Joyce
Mix Engineers: Jason Hall, Jay Joyce   
"One Night Standards" – Ashley McBryde 

Producer: Jay Joyce 
Mix Engineers: Jason Hall, Jay Joyce   
"Starting Over" – Chris Stapleton 

Producers: Dave Cobb, Chris Stapleton  
Mix Engineer: Vance Powell
All of the tracks that were nominated are jams, constant repeats on our playlists, but when we think about it, there is only one that stood out this past year. We think that Chris Young and Kane Brown are taking home the prize for "Famous Friends." Kane Brown and Chris Young both have had great years respectively and they certainly knew what they were doing.
New Artist of the Year
Jimmie Allen 
Ingrid Andress 
Gabby Barrett 
Mickey Guyton
Hardy 
This one is tough. I had to go over all of these artists again because I wanted to make sure that I am completely correct with my prediction. But I have to go with Gabby Barrett. Her song, "The Good Ones" was nominated for Song of the Year (well deserved, obviously) and her past year has just been incredible. 
Female Vocalist of the Year
Gabby Barrett 
Miranda Lambert
Ashley McBryde
Maren Morris
Carly Pearce 
This one…. This one is a doozy. No matter who wins, they absolutely deserve it, but this decision has to be so difficult! Maybe we should come back to this? No. We believe the winner will be… Carly Pearce. While Miranda Lambert for sure is the Entertainer of the Year, Ashley McBryde has an amazing voice, and Maren Morris has been having a great year, Carly Pearce has smashed through it all, especially with her album 29. 
The 55th Annual CMA Awards will broadcast live from Nashville Wednesday, Nov. 10 (8:00-11:00 PM/EST) on ABC.
What do you guys think of the predictions I made so far? Tweet at us here, comment on our Facebook page here, and follow us on Instagram here to see all of our concert photos. 
You might be asking yourself "Where are the rest of the nomination categories?"  They are right here in part two of our predictions.  Check em out and let us know if you agree with our picks!