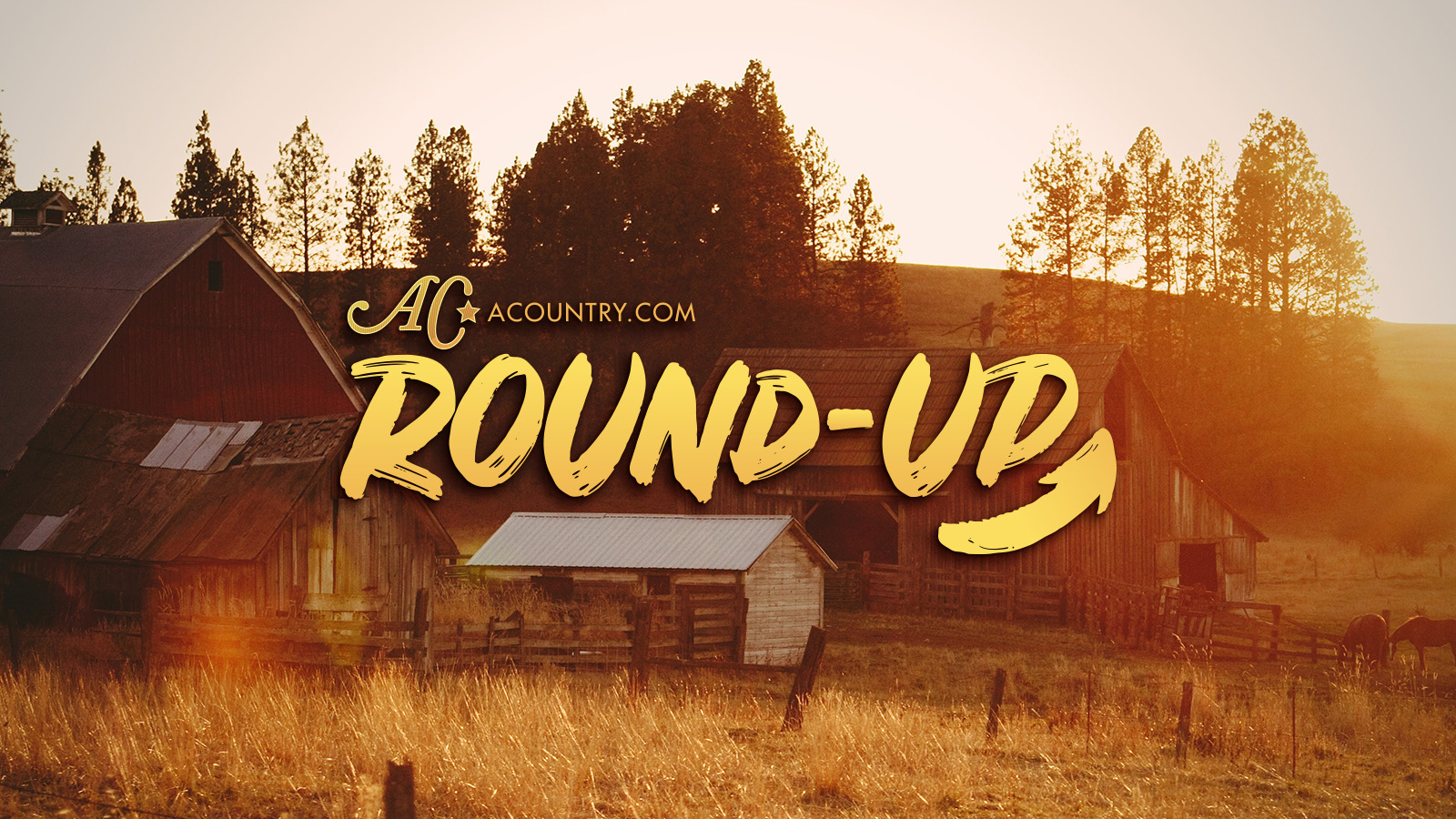 Luke Bryan announces Georgia benefit concert; Kacey Musgraces makes a surprise appearance at Americanafest; and Carrie Underwood reveals 3 miscarriages.
Luke Bryan Announces Georgia Benefit Concert
View this post on Instagram
Luke Bryan has put together a benefit show for The Heart of South Georgia Fund of The Community Foundation of South Georgia. Proceeds will support relief efforts during the ongoing natural disasters all across the state.
"Growing up in South Georgia has had such an impact on me in so many ways and I'm so glad that this group of amazing artists and writers are able to come back home and help those who have been hit by such devastation over the past couple of years," Bryan said in a press release. And in an Instagram post, he also shared how he was inspired to do something to help out back home. "In 2017 South Georgia was devastated by a tornado & the community came together and responded with heart. Now myself, @PhillPhill, @ColeSwindell, @ThePeachPickers, & @the_djrock are heading home to support the continued relief efforts. I'm so thankful to call this area home & can't wait to see y'all," he wrote. Read more at CMT.com
Kacey Musgraves Joins Ruston Kelly for Surprise AmericanaFest Duet
View this post on Instagram
Ruston Kelly's Mercy Lounge set during the 2018 AmericanaFest in Nashville on Friday (Sept. 14) featured a very special appearance from his wife and fellow country star, Kacey Musgraves, who surprised fans by taking the stage alongside Kelly to duet on his new song, "Just for the Record. Read more at TheBoot.com
Carrie Underwood Reveals Three Miscarriages, Says Writing 'Cry Pretty' was 'Therapeutic'
In April of 2018, Carrie Underwood explained to her fans that the title track of her new album, Cry Pretty, speaks to some personal issues that she went through in 2017, describing the times in life "when emotions take over and you just can't hold them back." In a new interview with CBS Sunday Morning, Underwood went into more detail about those personal struggles, sharing that she suffered three miscarriages that year.
Underwood had planned to stay off the road in 2017 in order to work on new music and have a second child (her first son, Isaiah, was born in February of 2015.) However, although she got pregnant early in the year, she lost the baby. "And that was the thing in the beginning," Underwood recalls to CBS. "It was like, 'Okay, God, we know this just wasn't your timing, and that is alright. we will bounce back and figure out a way through it."  Read more at TheBoot.com