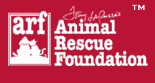 Vince Gill, Amy Grant, and Julie Roberts will be featured at Tony La Russa's Animal Rescue Foundation's (ARF) Stars to the Rescue XIV gala the weekend of January 7-8, 2005 at the Dean Lesher Regional Center for the Arts in Walnut Creek, California for ARF's 14th annual fundraiser.
You can help this wonderful cause by making an online donation. The 'Stars' weekend begins Friday, January 7 at 7:30 p.m. when rock and roll legends Tesla, Brad Gillis from Night Ranger, along with Pat Travers perform at ARF Rocks! These rockers will be joined by comedian Scott LaRose and up and coming singer, Jeff Austin Black. Sponsored by The Morgridge Family, ARF Rocks! will open with the band, West Grand.
Sponsored by Nestl' Purina PetCare Company, Stars to the Rescue XIV on Saturday, January 8 at 7:00 p.m. will showcase country sensations Vince Gill and Amy Grant. Also joining Tony La Russa will be funny woman Vicki Lawrence, well known for her comedic talents on the Carol Burnett Show. The ever popular Kevin Cronin and Dave Amato from REO Speedwagon will return for this star-studded weekend and will be joined by Jonathan Cain, keyboardist from Journey, 2004 CMA Horizon Award nominee Julie Roberts and Broadway singing star, Anastasia Barzee.
Tickets for both shows are expected to sell out quickly and are available for purchase now by calling 925-943-SHOW. ARF Rocks! is sold out – Stars to the Rescue tickets are $300 and $100
Rounding out the Stars weekend, ARF's Canine Winter Games on Sunday, January 9 will commence at 9:00 a.m. in the Nestl' Purina Dog Training Pavilion at ARF's Adoption and Education Center in Walnut Creek. Registration begins at 8:30 a.m. for this fun-filled day of canine-cool activities, including Marathon Beg, Egg Walk, Cutest Trick, Fastest Eater and many others. Throughout the day, educational presentations will also be conducting for the whole family. For additional information or registration forms on this exciting dog day afternoon, please call 925-296-3111.
Funds raised from these fantastic fundraisers will be used by ARF's Adoption and Education Center to save the lives of loving dogs and cats who have run out of time at public shelters. ARF gives another chance at life to dogs and cats who would have otherwise be killed. ARF provides the care and attention they need, including spay or neuter surgery, until ARF finds them a new home of their own.
ARF's People Connect programs strengthen the human animal bond for the elderly, residents of assisted living centers, teens at juvenile hall, high school students, grade school students and young children through programs that are national models of excellence. ARF programs allow people to experience the unconditional love and acceptance of dogs and cats. People rescuing animals'animals rescuing people.
: : : : :