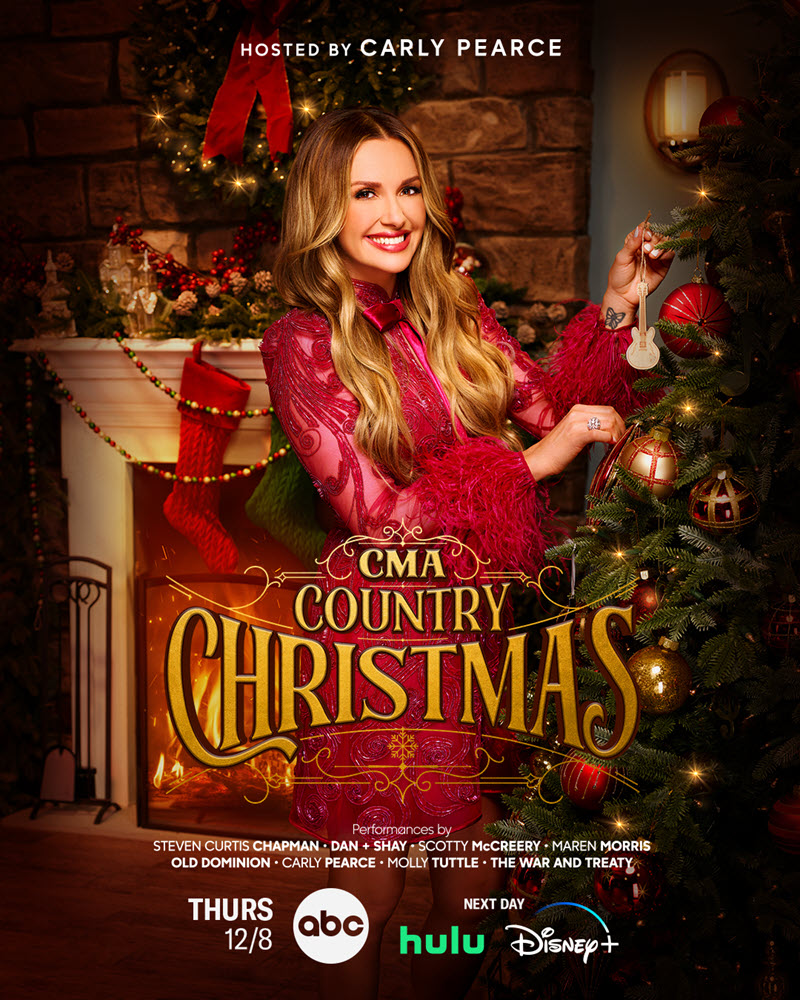 December 8 it's CMA Country Christmas! The ACountry team froths at the mouth for holiday specials, so we will be at the edge of our seats waiting to watch host Carly Pearce bring the holidays home. This is the 13th year we will get to enjoy the comfort of Christmas melodies as we relax after a full day of work (or holiday shopping.) 
There are a few performances already slated like Dan + Shay, Maren Morris, Old Dominion, and Scotty McCreery! This is incredibly exciting because it's hot off the heels of an Old Dominion CMA win for 'Vocal Group of the Year', and the latest #1 single 'Damn Strait' from Scotty McCreery! 
Carly Pearce hosts and performs ("Here Comes Santa Claus" and "Man With The Bag") during the festive special. The lineup includes Steven Curtis Chapman ("Precious Promise"),  Dan + Shay ("Officially Christmas" and "Holiday Party"), Scotty McCreery ("Holly Jolly Christmas"), Maren Morris ("Merry Christmas Baby"), Old Dominion ("What Christmas Means To Me"), Molly Tuttle and Pearce (Bluegrass Medley – "It's Beginning to Look a Lot Like Christmas," "Let It Snow," "God Rest Ye Merry Gentlemen," "Winter Wonderland," and "Christmas Time's A-Comin'"), and The War And Treaty ("O Holy Night"). 
If you're a Christmas fanatic like us, check out this sneak peek of the show:
'CMA Country Christmas' airs Thursday, December 8th on ABC, and you can find it the next day on Hulu and Disney+.  I think we are all ready to soak up some Christmas cheer, so if you're tuning in, tweet about your excitement with us here. Get your meme on with us on Instagram here, and keep up with the latest and greatest news on Facebook here