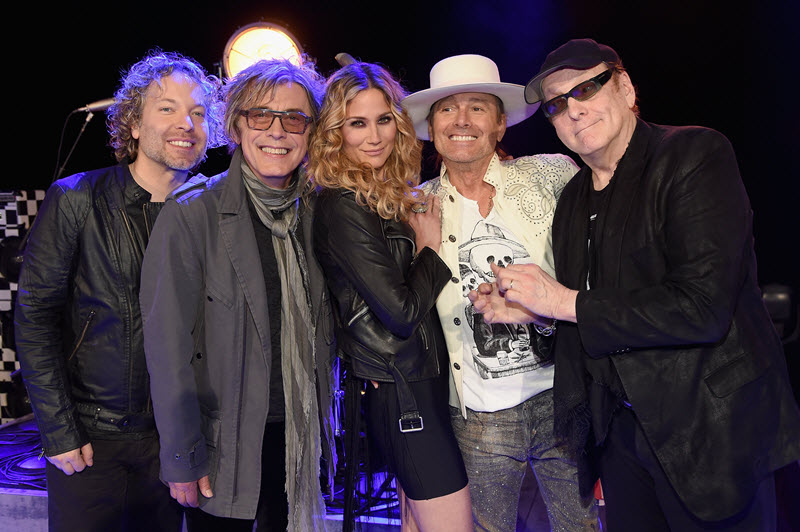 CMT Crossroads with Jennifer Nettles and Cheap Trick premieres March 24.
Filmed  in Nashville, the episode features Jennifer following on the success of Sugarland's CMT Crossroads with Bon Jovi as she teams up with 2016 Rock and Roll Hall of Fame inductee Cheap Trick.
Jennifer Nettle's second sol0 album, Playing with Fire, will be released May 13.
Cheap Trick's new album, Bang Zoom Crazy…Hello, arrives April 1.  Cheap Trick will be inducted  into the Rock and Roll Hall of Fame April 8.
source:  CMT