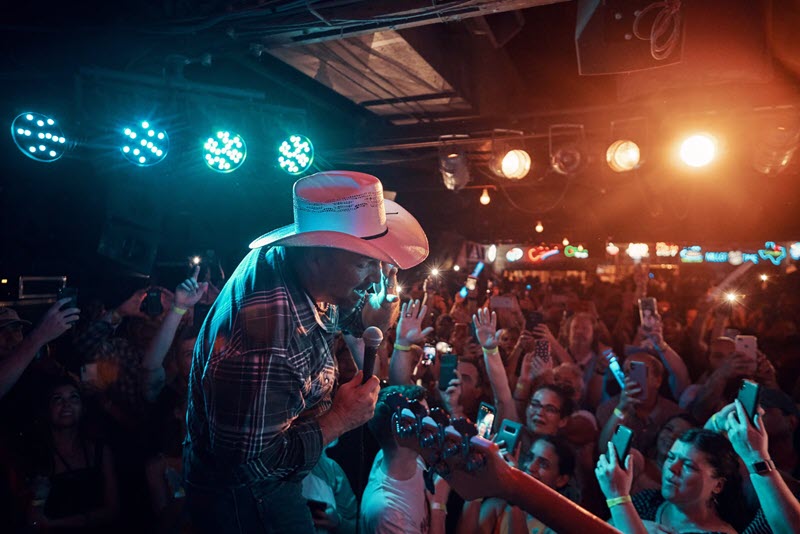 Garth Brooks treated a Gruene Hall crowd of 500 lucky contest winners to a great evening of country music at Texas' oldest dance hall September 23, 2019 – the third stop of his Dive Bar Tour.
"The last time I was here, I wanted to meet George Strait so bad," Garth said. "And I'll leave here still wanting to meet George Strait so bad," he said as he launched into a cover of Amarillo By Morning.
Garth Brooks Gruene Hall Set List
All Day Long
Rodeo
Two of a Kind
Two Pina Coladas
The River
Dive Bar
Ain't Goin' Down ('Till the Sun Comes Up)
Unanswered Prayers
Amarillo by Morning
That Summer
Much Too Young (To Feel This Damn Old)
Callin' Baton Rouge
The Thunder Rolls
Beaches of Cheyenne
Friends in Low Places
The Dance
"On this stage, the last time we played the last song was 'The Dance.' I don't feel any different, so I don't think the setlist should be any different."
Garth also streamed a Facebook Live Inside Studio G video of his entrance to Gruene Hall and the start of the show.
The @GarthBrooks @GrueneHallTX set list included 16 songs at Texas' oldest dance hall Sept. 23. Did he play your favorites? Find out on ACountry #garth #divebartour
Click To Tweet
Thank you Garth for staying true to your roots and playing a Texas dance hall again!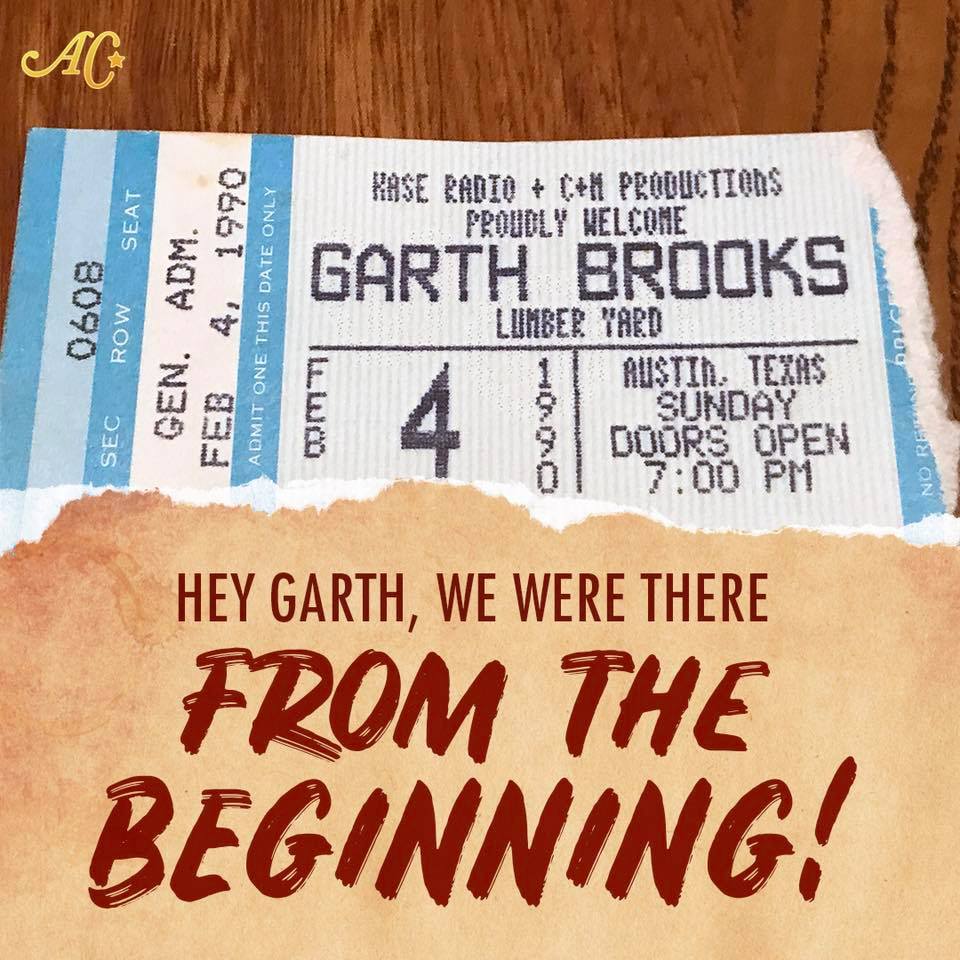 Which dive bar should the Dive Bar Tour hit next?