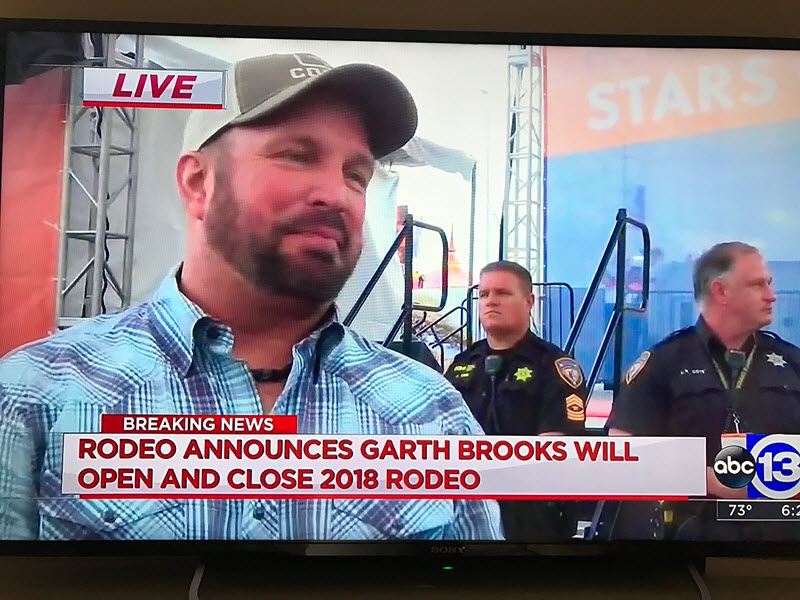 News Update:  2018 Houston Rodeo Concerts Lineup
Garth Brooks made a surprise announcement today (March 16, 2017) from NRG Stadium in Houston.  Garth will kickoff RodeoHouston 2018 on February 27, 2018 and close the rodeo on March 18, 2018.  Garth has  previously played RodeoHouston twice – 1991 and 1993.
Garth made the announcement at am impromptu press conference at the Stars Over Texas Stage just outside the carnival rides.