Congratulations to Stefanie Steffey from West Lawn, PA, winner of the Gary Allan autographed guitar. Stephanie attended the Gary Allan Greatest Hits club promotion at Montana West in Quakertown, PA.
Gary Allan Greatest Hits made a big splash atop the Billboard Top Country Albums Chart in March 2007. Known for his electrifying live shows, Allan played for over one million people in 2006 and has continued to sell out venues, breaking attendance records across the country.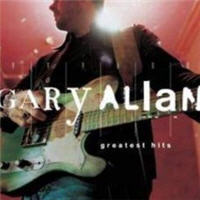 Gary Allan's ability to stand out in a crowd while connecting to the masses has made him a powerful force in the country music industry and a fan favorite. Along the way Allan has sold over 5 million records and released an endless string of Top 10 hits including three songs that have made it all the way to the top of the chart.
Gary Allan Greatest Hits is in stores now.
: : : : :
Buy Gary Allan CD's from ACountry Music Store
listen to Gary Allan free samples / download from iTunes