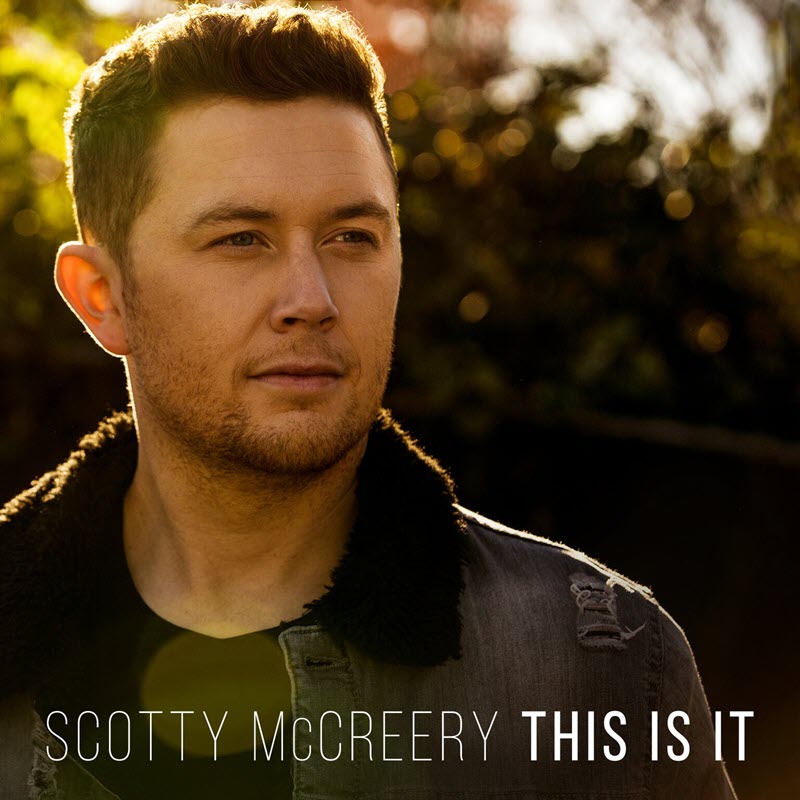 ACountry salutes Scotty McCreery as "This Is It" becomes his second consecutive Number One single, topping both the Billboard and Mediabase/Country Aircheck Country Airplay charts.
"This Is It" is the second single from McCreery's 2018 album, Seasons Change, which debuted at No. 1 on the Billboard Country Albums Chart. McCreery, who married longtime love Gabi Dugal in June 2018, wrote the song with Frank Rogers and Aaron Eshuis specifically about his heartfelt proposal. Footage from their wedding can be seen in the single's music video which topped the "GAC Top 20 Countdown" for multiple weeks. Their wedding was spotlighted in both People and The Knot, with the couple also featured on the current cover of Southern Bride. "This Is It" follows McCreery's deeply reflective and acclaimed "Five More Minutes," which reached the No. 1 spot last February just ahead of the album's release and is nearing double-Platinum status.
"I wrote 'This Is It' for Gabi," said McCreery. "It's our song. I played it for her just an hour after I proposed. I sang it to her at our wedding. She's who I see in my mind when I perform it on the road every night. Watching our love story become my second No. 1 hit is something Gabi and I will treasure always. I am so thankful to country radio and my fans who have stood with me from day one for making my dreams come true."
The singer/songwriter wrapped up his headlining, 14-city Seasons Change Tour with special guests Jimmie Allen and Heather Morgan on January 26 in Westbury, NY. The tour saw multiple sold-out performances from Raleigh, NC to Boston, MA and beyond. "CMT Hot 20 Countdown" recently broadcast an episode filmed almost entirely at the Atlanta date on his tour.
Achieving one of the strongest first weeks for a country music album in the last year, Seasons Change moved over 40,000 albums in the first week alone. For the first time, McCreery is featured as a songwriter on all the album's tracks. With themes such as losing loved ones, moving out on his own, falling in love and coming of age, Seasons Change is a reflective and honest narrative of the artist's experience navigating life in his early twenties. The album was produced by Frank Rogers, Aaron Eshuis and Derek Wells.
Although McCreery has said that 2018 has been his favorite year so far, 2019 is off to a monumental start for the artist. Though the Seasons Change Tour has wrapped, fans can still catch McCreery on the road all year.  His third single off of Seasons Change will be announced soon.
Scotty McCreery made history in 2011 as both the first country artist and the youngest male artist of any genre to debut his first studio album, the Platinum-certified Clear As Day, at No. 1 on the all-genre Billboard Top 200 Albums chart. All four of his albums have debuted at No. 1 on a Billboard Albums chart, with current combined sales surpassing 3 million copies. He's earned one Gold single and four Platinum singles; won the 10th season of "American Idol" in 2011; was named the ACM New Artist of the Year in 2011; won the CMT Music Award for Breakthrough Video of the Year ("The Trouble with Girls") in 2012; and American Country Awards for New Artist of the Year in 2011 and Breakthrough Artist of the Year in 2013. In 2016, McCreery released his first book, Go Big or Go Home: The Journey Toward the Dream. His current album, Seasons Change features the Number One hits "Five More Minutes" and "This Is It."
For more information visit www.ScottyMcCreery.com.
source:  Essential Broadcast Media