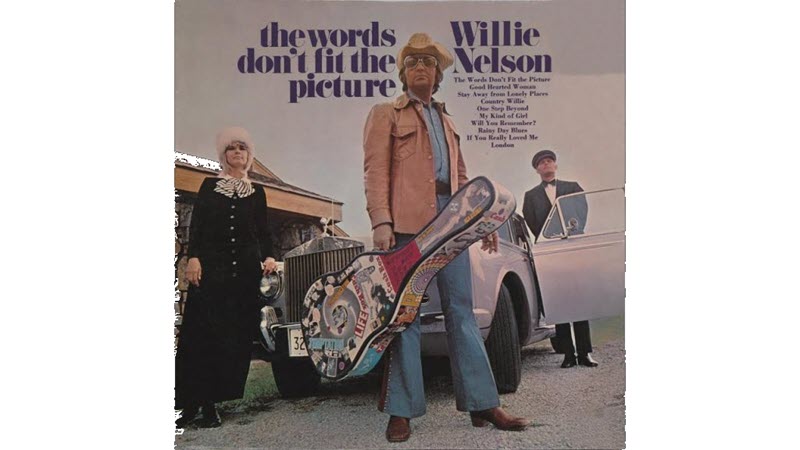 ACountry is putting the interns in summer school with their first listens to some of our classic favorites.  First up:  Willie Nelson's 1972 release "The Words Don't Fit the Picture."  If you've ever been curious what the younger generation thinks, read on…
I am a 23-year-old, recent college grad who to put it lightly, does not have the biggest interest in country music beyond Kacey Musgraves. I know like, two lines from a Toby Keith song (I don't even know which one honestly). I'm an intern here learning the ropes and brought in to grow new fans, so I am all in on the education that is headed my way.
Although normally I am blasting rock music like Rage Against the Machine or RnB music like Kehlani, I love ACountry and the artists and fans in theory. I just have a lot to learn.  It was only natural that I would be the one to review old country albums and give my honest thoughts. The team here at ACountry, to bring me into the fold, suggested Willie Nelson's "The Words Don't Fit The Picture" (released in 1972 on RCA Records).
 My first thought was "Willie Nelson? The dude that can out-smoke Snoop Dogg?" And sure enough, it was the very same dude. So I decided I would go for a drive and let the album play while I felt it out. 
Wow, this sure is country. I knew it would be, but with these strings and the lyrics from the first song, "The words don't fit the picture anymore / no need to force the love scenes anymore" I just knew this album was going to hurt my feelings. 
The third song "Stay Away From Lonely Places" knew just how to reel me in with Nelson's captivating lyrics and also because I don't *hate* country. 
Okay who hurt this man?! "One Step Beyond" the sixth song off this project is poignant and paints a clear picture of a shattered relationship. Country music has always managed to capture heartbreak in a unique way and these songs show why Nelson is considered one of the greats.
My goodness, the eighth song on this album, "Will You Remember?" is a tear-jerker. This song legitimately had me looking out of the window imagining my nonexistent ex-girlfriend. Nelson's voice croons out on this track "Now when you kiss another's lips / Will you remember me?" and whew that one was rough. 
All in all, this was an interesting album to introduce me to Willie and classic country music. I can't wait to listen to different projects and it would be interesting to hear what y'all think would be a great next step into the genre after this one? This was a great album to drive and feel the air with.  
Let me know in the comments a cool album to give a listen to and if you have any opinions on this one.
Listen to Willie Nelson : The Words Don't Fit The Picture
ACountry intern shares her first listens to some of our classic favorites. First up: @WillieNelson 1972 release 'The Words Don't Fit the Picture' #tbt #willie #countrymusic
Click To Tweet