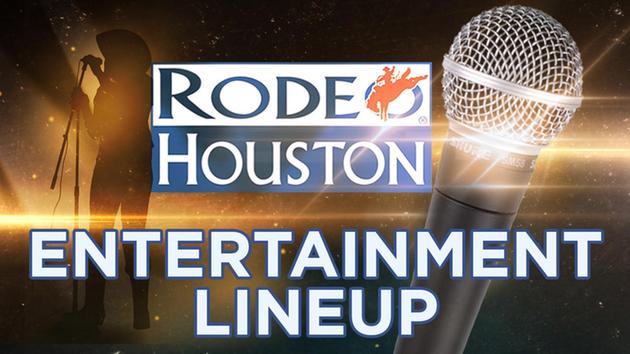 News Update:  2018 Houston Rodeo Concerts Lineup
The 2017 Houston Livestock Show and Rodeo concert lineup features Willie Nelson, Brad Paisley, Zac Brown Band, Luke Bryan, Chris Stapleton, Dierks Bentley, Alan Jackson, Florida Georgia Line, Chris Young, Aaron Watson, Thomas Rhett, Sam Hunt, Old Dominion, ZZ Top, Alicia Keys, The Chainsmokers, Meghan Trainer, Fifth Harmony, Banda El Recodo and Siggno, and Blink 182.
"With a number of RodeoHouston veterans and entertainers who are new to the rotating stage, the March entertainment schedule is set," said Joel Cowley, president and CEO of the Houston Livestock Show and Rodeo™. "Houstonians can see a diverse offering of incredibly talented artists at truly affordable prices."
Tickets will go on sale Saturday, Jan. 14, 10 a.m., through AXS Ticketing via rodeohouston.com. The Online Waiting Room opens at 9:30 a.m. on Saturday, but fans can pre-register any time at axs.com/rodeohouston_registration to make the ticket-buying experience easier.
News update:  Demi Lovato has been added to this year's RodeoHouston lineup, replacing Meghan Trainor, who was removed from the lineup "due to doctor-mandated extended vocal rest."
2017 Houston Rodeo Concerts Lineup
Tuesday, March 7 ….. Aaron Watson
Wednesday, March 8 ….. Old Dominion
Thursday, March 9….. Chris Stapleton
Friday, March 10 ….. Alicia Keys
Saturday, March 11 ….. Alan Jackson
Sunday, March 12 ….. The Chainsmokers
Monday, March 13 ….. Sam Hunt
Tuesday, March 14 ….. Meghan Trainor Demi Lovato
Wednesday, March 15 ….. Thomas Rhett
Thursday, March 16 ….. Luke Bryan
Friday, March 17 ….. Fifth Harmony
Saturday, March 18 ….. Willie Nelson
Sunday, March 19 ….. Banda El Recodo and Siggno
Monday, March 20 ….. Florida Georgia Line
Tuesday, March 21 ….. ZZ Top
Wednesday, March 22 ….. Chris Young
Thursday, March 23 ….. Blink 182
Friday, March 24 ….. Dierks Bentley
Saturday, March 25 ….. Brad Paisley
Sunday, March 26 ….. Zac Brown Band