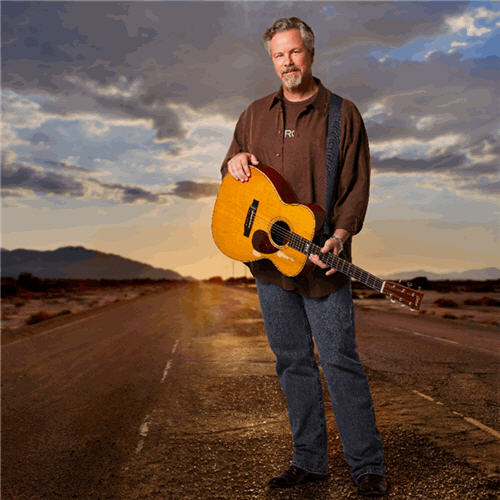 2009 marks the 20th Anniversary of Robert Earl Keen's "The Road Goes on Forever." Robert Earl Keen is the subject of a live tribute album released on Jan. 6, 2009. In addition, the new book The Road Goes On Forever The Music Never Ends… will be released in March, 2009.
ACountry presents your chance to win FREE tickets to see Robert Earl Keen live. Don't miss it!
The contest has ended. Congratulations to our winners. Thanks to everyone who entered.
Check out comments from some of our previous Robert Earl Keen winners:
We had a great time at the show. My girlfriend and I canceled our Valentine's Day plans and went to the show together. It was her first show ever and my first in a while. He played all the old classics and some of his newer stuff that was just as great! A friend of mine who was also there was telling me how he didn't usually like music like this, but Robert Earl Keen Jr was such a good story teller, he couldn't help but love it. He certainly told us some good stories and really made it a special Valentine's Day for both me and my girlfriend. Thank you so much ACountry.com for making this wonderful night possible!
— Will Gravlee, Atlanta, GA winner
"Hi, first of all I want to THANK YOU SOOOOOO MUCH!!! For the chance to see him for the first time live!! He was awesome and in a fantastic jamm'in mood and the band was kick'in ass!!!! I will never ever forget it, it was just so great and it was the happiest time in my life!! I can't thank you and ACountry enough for picking me for free tickets , my brother and I had a FANTASTIC time and the best time we've had together in a super long time! My 13 year old dream finally came true thanks to you!!! I got great super tickets in row L in the ORCHESTRA seats 108 & 107 — I thought they were the best in the house, right in the middle!!!
ACOUNTRY ROCKS!!! Thanks again and again"
— Harmony Breese, Santa Fe, NM winner
Robert Earl Keen will be the subject of a live tribute album to be released on Jan. 6, 2009. Undone: A MusicFest Tribute to Robert Earl Keen was recorded live at the annual MusicFest event in Steamboat Springs, Colo. Performers include Bonnie Bishop, Jason Boland, Wade Bowen, Cody Canada, Chris Knight, Cory Morrow, Randy Rogers Band and Reckless Kelly, among many others. Keen contributes the final five songs to the double-disc set, including "The Road Goes On Forever."
: : : : :
listen to Robert Earl Keen free samples / download from iTunes