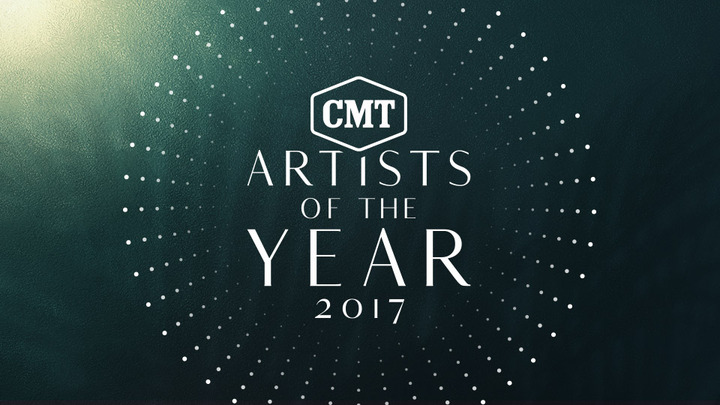 CMT will honor Chris Stapleton, Florida Georgia Line, Jason Aldean, Keith Urban and Luke Bryan as the premiere country artists of 2017 celebrated at the eighth-annual CMT Artists of the Year special live from Nashville's Schermerhorn Symphony Center October 18 at 8pm ET/PT.
This year, the special will extend beyond music to honor the unwavering spirit of those impacted by Hurricane Harvey and champion the many volunteers contributing to the ongoing rescue and recovery efforts. In addition, throughout the event, country's biggest stars will encourage fans to continue supporting the extensive recovery over the next year. More information will be announced at a later date.
"Working with our honorees and the entertainment community, we'll take advantage of one of our biggest nights of the year to honor the resilience of those impacted by this disaster and applaud the fearless efforts of those on the front lines," said Frank Tanki, General Manager of CMT and TV Land. "CMT is committed to providing our fans with the tools and resources needed to contribute to this massive recovery effort as well as connecting those affected to the support services they need."
"CMT Artists of the Year" is the only awards special where music's biggest stars toast one another with never-before-seen performances and hilarious and emotional moments during the 90-minute special. The five "Artists of the Year" collectively dominated the last 12 months in country music, ruling CMT's platforms and country radio, scoring chart-topping albums and singles, and selling out arenas across the country.
With this year's honors, Jason Aldean and Luke Bryan extend their lead as the artists with the most wins with six each, while Bryan earns the distinction as the artist with the longest winning streak to date (2012-present). This marks both Jason Aldean and Keith Urban's first returns to the list since 2014, while Chris Stapleton and Florida Georgia Line notch their second and fifth consecutive wins, respectively.
Previous "CMT Artist of the Year" performances have included Adele and Darius Rucker performing Lady Antebellum's "Need You Now," Meghan Trainor, Jill Scott and Kelsea Ballerini honoring Shania Twain with a medley of her biggest hits, Adam Lambert and Leona Lewis paying tribute to Little Big Town's "Girl Crush," and Maroon 5 covering Taylor Swift's "Mine." The show has featured appearances by Ellen DeGeneres, Matthew McConaughey, Selena Gomez, Billy Bob Thornton, Roger Clemens, Morgan Freeman, the cast of Nashville and more.
Former "CMT Artists of the Year" honorees include Kenny Chesney (2011, 2012), Eric Church(2012), Hunter Hayes (2013), Toby Keith (2012), Lady Antebellum (2010, 2011), Little Big Town(2015), Miranda Lambert (2012, 2014), Tim McGraw (2013), Brad Paisley (2011), Thomas Rhett(2016), Blake Shelton (2015), Taylor Swift (2010, 2011), Sam Hunt (2015), Carrie Underwood(2010, 2012, 2016), Thomas Rhett (2016) and Zac Brown Band (2010).