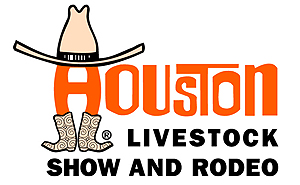 News Update:  2018 Houston Rodeo Concerts Lineup
Tickets for Houston Rodeo concerts are now available for all performances.  The 2010 Houston Rodeo lineup includes  Kenny Chesney, Keith Urban, Brad Paisley, Tim McGraw, Toby Keith,  Alan Jackson, Dierks Bently, Jason Aldean, Darius Rucker, Blake Shelton, Lady Antebellum, Gary Allan, Eli Young Band.  Brooks & Dunn's Last Rodeo Tour will cap off the Rodeo Championship.
"We are thrilled to have these amazing entertainers return to the RODEOHOUSTON stage," said Skip Wagner, president of the Show. "With Brooks & Dunn being on its Last Rodeo Tour, it is fitting to couple the dynamic duo with the RODEOHOUSTON BP Super Series Championship. Superstars in concert and action‐packed rodeo are perfect for family entertainment."
Tues Mar 2 ….. Alan Jackson
Wed Mar 3 ….. Dierks Bentley
Thu Mar 4 ….. Kenny Chesney
Fri Mar 5 ….. Mary J Blige
Sat Mar 6 ….. Jason Aldean
Sun Mar 7 ….. Jonas Brothers
Mon Mar 8 ….. Tim McGraw
Tue Mar 9 ….. Darius Rucker
Wed Mar 10 ….. Rascal Flatts
Thu Mar 11 ….. Brad Paisley
Fri Mar 12 …..Toby Keith
Sat Mar 13 ….. Blake Shelton
Sun Mar 14 ….. Pesado / El Trono De Mexico
Mon Mar 15 ….. Lady Antebellum
Tue Mar 16 ….. Keith Urban
Wed Mar 17 ….. Gary Allan
Thu Mar 18 ….. Black Eyed Peas
Fri Mar 19 …..Eli Young Band
Sat Mar 20 ….. Brooks & Dunn
Sun Mar 21 ….. Selena Gomez / Justin Bieber
The 2010 Houston Livestock Show and Rodeo runs Tuesday, March 2, through Sunday, March 21. The Show is a Section 501(c)(3) charitable event, committed to benefiting youth, supporting education, and facilitating better agricultural practices through exhibitions and presentation. Since its beginning in 1932, the Houston Livestock Show and Rodeo has contributed more than $250 million to scholarships, research, endowments, calf scramble participants, junior show exhibitors, the Rodeo Institute for Teacher Excellence™, School Art participants, and other educational and youth programs.