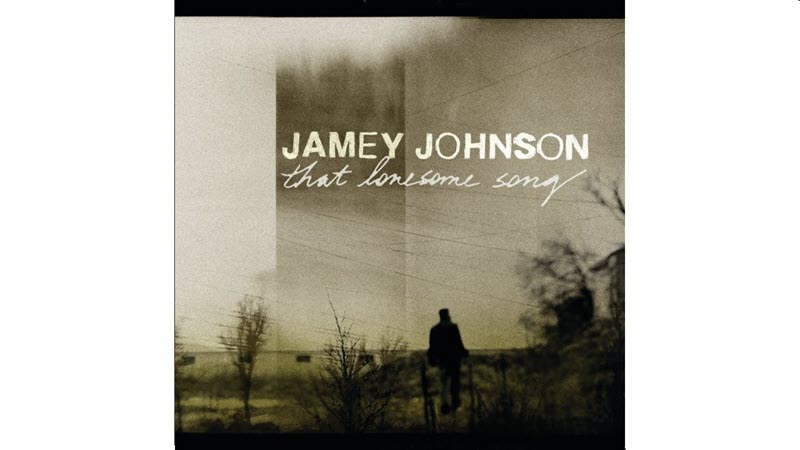 Hello ACountry fans! Your friendly neighborhood intern is back with another music review. If you read last week's piece, you knew I started with Willie Nelson, a recognizable name. This week, however, I was introduced to a more modern country singer:  Jamey Johnson.  This wasn't an artist I was familiar with at all, so I was super pumped to dive into another subgenre of country music. 
This week's assignment: Jamey Johnson's "That Lonesome Song" (released in 2008 on Universal Nashville). I was intrigued by the artwork cover because the shading and the overall tone suggested this was going to be a project with darker themes and I love me some dark undertones. 
This album doesn't bury the lede, kicking us off with a prison release.  "Mr. Johnson, as of now you're free to do whatever you want to do, just stay out of trouble," My dad has said almost that exact phrase to me multiple times. It really gave me shivers, like when your mom calls out of nowhere and you forget you're 23 and can't really get in trouble anymore. 
His vocals are an instant standout, his smooth sound is just what I would expect from a country artist. I really love it and I actually said: "I like this" out loud. His second song "High Cost of Living" really brought me in with its enrapturing chorus, "I couldn't even tell I was alive / I tell you, the high cost of living / ain't nothing like the cost of getting high." From the first song to this one, I can tell that this album is going to hurt my feelings, just like the Nelson album did. Yay! Love that for me! (Gen Z sarcasm) 
His third and fourth songs, "Angel" and "Place Out on the Ocean" respectively, paint a picture of Johnson's feelings and how he has lost sight of what he thought was right in his relationship. As he sings, "Am I shaking a demon that's after my soul / or sending an angel to hell?" from "Angel" you really see that this relationship is no longer healthy. His take on this ending relationship and the complexities of there being no innocent party in a breakup are illustrated perfectly in this album, but especially in these two songs. 
Now just wait a minute, this is a first for the kid. I recognize the eighth song from this album, "In Color." In this nostalgic hit, it pulls at my heartstrings, creating a mourning feeling that tinged my soul. This song, or really this whole project, is Johnson's broken heart reshaped into Americana soul. These are the projects that create country fans, with the smoothness of the sound and how each person can relate in some ways to what Johnson is trying to illustrate. 
As the album winds down, Johnson sings more about how his life will be post-heartbreak and onto the final acceptance. Song 11, "Dreaming My Dreams," he sings, "Someday I'll get over you / I'll live to see it all through / But I'll always miss / dreaming my dreams with you" and I had to grab the tissues. The whole pack. 
Okay song 12, "Women," he is clearly just venting his feelings out and I won't look that much into it, haha, but there is definitely some anger there, "Women, they're all crazy/ some hide it well and some let it show." Like…sir? 
This was honestly a great album and a great suggestion! I loved hearing these contemporary tunes and being able to recognize songs and place them with artists. Johnson is truly talented with his songwriting and emotional conviction in all of these songs. Do y'all have a favorite? I would have to say the second one is up there for me. What album or artist do y'all recommend next? Should we do old country or new country? Let us know!
Listen to Jamey Johnson : That Lonesome Song
ACountry interns shares her first listens to some of our classic favorites. Check out her take on @Jamey_Johnson 'That Lonesome Song' #tbt #listen #jameyjohnson #thatlonesomesong #countrymusic
Click To Tweet